Future Of Real Estate Discusses Avoiding Legal Action
The Future of Real Estate- Avoiding Legal Action

Court Appointed Special Advocates are volunteers who receive special training and permission by the courts to work with kids who are in state custody due to suspected neglect or abuse. These volunteers speak for the child and play a crucial role in the cases. They talk to parents, foster parents, caseworkers, attorneys, doctors, teachers, and anyone involved in the case. They are able to relay information that might not otherwise be given. To volunteer or for more information contact Tulsa CASA at 918-584-2272 or tulsacasa.org.

Bankruptcy Filed, Contract Approved, Yet Not Enough Money to Pay the Bank- When going through a short sale with a second mortgage there can sometimes be complications. Sometimes the bank will agree to forgive the second mortgage in the case of an approved contract on the property. Once you are in bankruptcy you and your attorney no longer make the decisions. Once it is filed, its no longer your say. The court and bankruptcy trustee will make the decisions. In situations when this has already occurred, verify the information first. It could be that there is a misunderstanding. Seller, have it put in writing so that all parties are on the same page. Make sure you understand. The value of a real estate attorney and real estate broker in these situations can be very important and valuable to the situation. For all your Tulsa legal needs, contact Richardson, Richardson, Boudreaux at 918-492-7674 or www.rrbok.com
Commercial Liability and Winter Weather- To avoid legal action with winter weather, have policies and procedures in place and follow them! Have someone responsible to carry out the policies and document that you have carried them out. Also consider putting notices out for clients and tenants so that you are giving them the information they need and helping insulate you from someone being hurt on your property. Also if you are a landlord, stay in contact or have someone that does, in order to know whats going on and stay informed. For all your Tulsa legal needs, contact Richardson, Richardson, Boudreaux at 918-492-7674 or www.rrbok.com

Earthquake Insurance in Oklahoma- Earth movement not caused by humans is covered in earthquake insurance. Oklahoma has seen more and more earthquakes in the last few years. Earthquake insurance in Oklahoma is rising. It might be something to consider a good addition to your homeowners policy.
Terrorism Insurance- Terrorism insurance has specific guidelines but is very cheap right now. There are things to consider before adding this policy however it might be important to consider in your circumstances. Contact 918-296-2630 to talk directly with Ivan, or Tedford Insurance at 918-299-2345 or www.tedfordinsurance.com.

Pre-Qualifying For Your Mortgage- when getting pre-qualified you will find out how much you can qualify for and will make underwriting approval faster. At TTCU we do full underwriting approval up front so that there is not a time deadline later. It also gives you buying power because the seller knows that you are already approved for a loan. For more information contact TTCU The Credit Union at 918-749-8828 or www.ttcu.com.

Tulsa Area Abstract- When purchasing a home, the buyer will want to ensure that the home has a clear title. When selling your home, your realtor will ask for your first, middle and last name. That may seem odd but consider the fact that records will be pulled for 20+ years and there might be pages and pages of names to go through. The more accurate information that is given the faster the escrow process can be. When applying for a mortgage consider putting your middle initial on your title and documents. This will make future abstracting faster should you sell. For more information contact Smith Brothers Abstract at 918-582-2148 or www.smithbrothersabstract.com.

Tulsa Area Homes For Sale
One Address, Thousands of Homes- Home Guide Tulsa

7225 East 112 Place- Woodcreek, $375,000, Bixby schools, 3 bedrooms on first level, bedroom suite and living room on second level.

5909 East 30 Street- $119,000- 1785 Square Feet, Greenhouse, Fully Living and Bedroom Addition, 4 Bedrooms.
435 South Quebec Avenue- $78,500- 3 Bedroom, 2 Bathroom, 2nd Living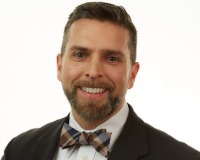 Author:
Darryl Baskin
Phone:
918-732-9732
Dated:
March 13th 2015
Views:
418
About Darryl: ...