Insurance For Water Leaks And Mold
The Future of Real Estate Radio Program- News/Talk KRMG
Court Appointed Special Advocates- CASA Volunteers work with children who have been abused and neglected and placed in state custody. They give the child a voice in this system. Volunteers talk to doctors, nurses, attorneys, foster parents, parents, teachers, caseworkers, and other involved in the child's case. They are able to give lots of information to the judge so that the judge can do what is in the best interest of the child. Often, the CASA volunteer is the only person that is consistent in their life at this time. If you have a heart to work with kids in these situations and want free training, contact CASA at www.tulsacasa.org
Tulsa Mortgage Options- Whether you are looking to purchase a new home, build a home, refinance your existing mortgage or remodel your existing home, there are many options available. Contact us to discuss your needs and situation so that we can find the right option for you. TTCU The Credit Union is available at www.ttcu.com.
To learn more about Tulsa and Tulsa area people, real estate, success, and lots more, visit www.tulsaliveevents.com.
Tulsa Insurance Policy Review- It is important to do an annual policy review. In a recent policy review for a client we discovered coverage for things that they didn't know they had and didn't want. Also, inflation protection is often built into a homeowner's policy. Every 3-5 years it is important to check the amount on your policy to verify that you have enough coverage but that you are not paying for too much.
Mold and Insurance- Mold has been an issue over the last 20 years or so. In prior years we used lead based paint because it is toxic and kills things such as mold. We no longer use lead based paint therefore mold is becoming more prevalent. Mold is typically excluded on a standard homeowners policy. Sometimes the insurance company will give a little bit back if there is mold damage in association with a claim. Mold is important to look at and have cleaned and taken care of but it is not always a major problem. For questions and quotes, contact Tedford Insurance at www.tedfordinsurance.com.
Tulsa, OK. Area Homes for Sale
One Address, Thousands of Homes- Home Guide Tulsa
6301 East 105th Street- $1,975,000- Gated Community, Jenks Schools, Outdoor Living, Pool, Beautiful Office with Fireplace and Patio, Plus More.
9345 East 108 Street- $615,000- The Legends, Bixby Schools, 5 Bedrooms, 4.5 Bathrooms, Outdoor Firepit, Pool with Waterfall, Gameroom and Media Room, Plus much more.
6821 East 112 Street- $437,500- Stanford Elm, Bixby Schools, 4444 Square Feet per Courthouse, 4 Bedroom, In-ground Pool.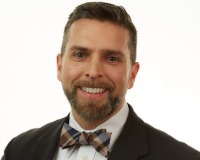 Author:
Darryl Baskin
Phone:
918-732-9732
Dated:
February 15th 2015
Views:
239
About Darryl: ...