Junior Achievement Aids In Financial Literacy For Tulsa OK Students
Special Guest Erika Irvine, joined Darryl in our latest show to review Financial Literacy Month and JA Programs
Junior Achievement in Tulsa, OK, is an incredible community program which brings the experience of local business and students together to work towards a brighter future. One important way for kids to be able to grow and choose their own destiny is through learning the vital life skill of financial literacy. April is National Financial Literacy month and JA is spending this time focused on specific programs to teach our Tulsa students about what it means to understand how finances work.
Through the JA program Finance Park, students experience real-life scenarios centered around establishing and using a budget to take care of one's basic needs. Many kids don't know, much less think about how they will take care of themselves once they reach adulthood. Finance Park shows them with the support of local volunteers.
Through the program kids are given a role to play as an adult, going to work and bringing home a paycheck which is 'used' to pay the bills of everyday life. This is a great way for students to see a direct link between the career path they choose and their own quality of life; that they do have choices, and with the right kind of education, they can make choices for their own benefit.
JA Finance Park needs volunteers! If you have been considering being a part of this great organization, Financial Literacy Month is a great time to get started. Contact Erika Irvine directly to find out how you can help by emailing her at [email protected], or calling her at 918-660-2158. Find more information at their website as well jaok.org. For real estate questions, contact The Baskin Real Estate Specialists of eXp Realty at 918-732-9732 ordarrylbaskin.com.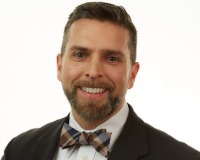 Author:
Darryl Baskin
Phone:
918-732-9732
Dated:
April 23rd 2018
Views:
9
About Darryl: ...