The Future Of Real Estate And Insurance Quotes After Contract
Junior Achievement- Junior Achievement is an organization that teaches children about economics, business, finances, and handling money. Many kids go through school not realizing how to handle money personally- such as balancing a checkbook- or what it takes to run a business or deal with the stock market. Junior Achievement teaches these things to kids and helps them work hands on with exercises that are designed to be a real life simulation. The JA Investor challenge was designed to be a real life simulation with the stock market. To volunteer to donate to Junior Achievement, contact them at http://www.jaok.org/

Don't Wait to Get Insurance- When you are purchasing a new home and have signed a contract, don't wait until the last minute to contact your insurance agent to let them know about your contract/purchase. It may take longer than you think to get the quote and insurance approval and waiting can mean that closing is delayed. Also remember that there is a time period in the contract for inspections and insurance, and waiting could mean trouble down the road. As soon as you sign the contract, contact your insurance agent for a quote.

**If a tree falls on your structure your policy will cover the damage but falling without damaging anything you will have to pay to remove the tree yourself. Remember though their are exceptions, vandalism, wind, storms, etc. Contact your agent for more information. For all your Tulsa insurance information contact Tedford Insurance at 918-299-2345 or www.tedfordinsurance.com

How Do You Measure Square Footage ?- Generally you measure the entire first level outside, taking out the inside of the garage and unheated and uncooled spaces. You also remove ceiling below 6 feet and a few other things. An additional building not attached to the main house are not included but can be mentioned just not included. The basement must be finished out drywall and everything in order to be worth anything in the square footage. For all your Tulsa area real estate needs, contact Darryl Baskin of eXp Realty at 918-258-2600 or www.homeguidetulsa.com.

Consumer Finance Protection Bureau will be issuing new rules on how appraisals and financing are done. August 1st there will be new "roll outs" and demands on these things. Under the current rules you could close. and I could deliver papers, as soon as everything is ready. Under the new rules the papers must be delivered 3 days ahead of time. For many homeowners and buyers this could mean extra costs due to the wait and delay. Right now you get a settlement closing statement. Under new documents you have a document saying you understand the charges. For all your Tulsa area mortgage needs contact TTCU The Credit Union at 918-749-8828 or www.ttcu.com
Abstract Company Vs Title Company- An Abstract company has a certificate of authority to practice abstracting in Tulsa. They handle and maintain their own independent set of records for every thing they deal with. A title company processes and does the closing. They close loans and sell title insurance. But they must find an abstract company to update the abstract. For all your Abstracting needs contact Smith Brothers Abstract 918-582-2148 or smithbrothersabstract.com

One Address, Thousands of Homes- Home Guide Tulsa
3510 North Narcissus Court- $287,900, 4 Bedrooms, 3 Full 1 Half Bathrooms, Broken Arrow Schools

4401 East 111 Street
- $325,000, 4 Bedrooms, 4 Full 1 Half Bathrooms, Jenks Schools, Private cul-de-sac
4301 South 35 West Avenue- $49,000, 2 Bedrooms, 1 Bathroom, Tulsa Schools

404 South B Avenue- $299,000, Cleveland OK, Automobile Service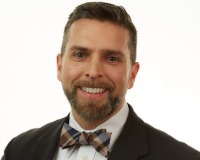 Author:
Darryl Baskin
Phone:
918-732-9732
Dated:
April 6th 2015
Views:
367
About Darryl: ...