The Future Of Real Estate At The Tulsa Garden Show
Tulsa Court Appointed Special Advocates- individuals are appointed by the court to speak for children removed from the home due to allegations of abuse or neglect. A judge makes the decision about the future of these children based on a stack of papers. CASA Volunteers receive training and are able to speak to attorneys, parents, foster parents, therapists, doctors, and case workers. They are able to give the judge valuable information and an opinion based on this information. For more information on how you can help, contact Tulsa CASA at www.tulsacasa.org.

Burnett Windows and Siding- When it comes to the best in windows and siding, energy efficiency is what people are concerned about. Doors and windows cause big energy losses. People are moving towards composite. With all the changes occurring, please talk to your representative about which product is best for you.

When do I recoup the money spent on windows? When you start looking at return on investment, if you update today you will see 30-45% savings per month immediately. Those who replaced windows 10 years ago can even see cost savings by replacing their windows.

R Value on Siding- Depending on which type of siding (such as a solid core with adhered insulation) you use you can see an r value saving of 3 or 4. There is an envelope method used now where they wrap the entire exterior of the structure with insulation and creates a solar barriers even with your studs. You will see a greater reduction in energy loss with this method.

At what age of home can you say you need to do some window and siding improvement? If your house in built in 1980's or earlier we can definitely point you to specific things that will save you money. In the 1990's or after it really depends on the contractor and if they made any shortcuts.
For more information about Tulsa windows and siding, contact Burnett Windows and Siding at 918-697-5316 or www.burnettinc.com.

Selecting Paint For Your Home- There are lifetime paints out there with conditions on them. The time that it was applied is a major factor. We recommend between 50 degrees and 90 for application.
100% acrylic latex is what we look for at Anchor Paint when selecting paint. The paint we used was developed specifically for our area by our company owner. It is called Flexicoat. For the exterior of the home many factors can cause problems. Make sure your wood is good. Check out and make sure the caulking is good. Also make sure that the area isn't holding moisture.
There are lots of great products on the market but they can be confusing, contact Anchor Paint for all your painting questions and needs at (918) 836-4626 or www.anchorpaint.com.
A-Best Roofing Discusses Roofing Questions- When selecting a roofer make sure they are certified and trained through the manufacturer. Anyone can say they are a roofer. Go to the Better Business Bureau and check them out. The manufacturer gives warranty and if the roofer is not certified and trained and the installation was improper the warranty is not valid. You want a certified roofing engineer install the roof.
Shingle Selection- You can still get an FHA 20 year shingle but they are not as common. Really for the cost comparable to that you can upgrade to an architectural shingle that looks better and it is laminated and more durable and lasts longer. People need to understand that if a roof is installed properly with the proper products the roof should last for a longer time. When you use the proper products with the proper installation it will lengthen your roof 8-10 years.
Depending on the type of shingle and system you buy we can give you up to a 50 year warranty on your roof.
Right now the impact resistant shingle is very popular and insurance companies will often give a discount on insurance for that type of shingle installation. Ridge Vents are the best type of ventilation. Heat gets trapped in the highest point so a vent in those locations will add 8-10 years of your roof. Even going with an impact resistant shingle but no ridge vents will shorten the life of your roof.
For Tulsa are roofing questions, contact A-Best Roofing at 918-260-2784 or www.abestroofing.com.

Eden Structural Solutions Discusses Structural Problems- High Density Polyurethane Concrete Lifting Foam Injection is a newer product for structural problems. The more pressure it is under the stronger it is. It will raise the foundation. We do also do steel piers, which is the most widely known piering solution. These are done mostly on the perimeter. Many times we look at what is causing the issues to determine which type of pier to install. For a home with wood flooring, the foam can be installed without removing the wood flooring. The foam product has a 10 year warranty and does not deteriorate unless it is under Ultra Violet Light. A typical pier cost about $550.
What to Look at Before Buying a Home with Piers- First and foremost make sure there is a structural inspection by a structural engineer. They can tell you if there are any problems or repairs needed.

For all your Tulsa Area Structural needs, contact Eden Structural at 918-366-3001 or .

Tulsa Real Estate for Sale
One Address, Thousands of Homes- Home Guide Tulsa

15696 Eagles Nest Court Skiatook- $329,000- 3370 square feet, breathtaking view of Tulsa, 4 bedrooms, 2 full 1 half bathrooms.
4547 E 185th Street Bixby- $249,000- 5 acres, 4 bedrooms, 2 full 1 half bathrooms.
12716 E 137th Street Broken Arrow- $180,000- 2 lots, approximately 1 acre, Bixby Schools

N 214th West Avenue Sand Springs- $33,000- land, treed lot, near the lake, near Tulsa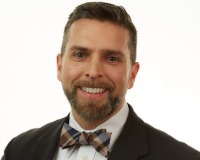 Author:
Darryl Baskin
Phone:
918-732-9732
Dated:
February 16th 2016
Views:
293
About Darryl: ...