The Future Of Real Estate Beware Of Contractors
Want to learn more about Broken Arrow and someone important to the city of Broken Arrow? Check out the interview with Clarence Oliver on the Success with Significance Series with Tulsa Live Events. Visit http://livestream.com/TulsaLiveEvents/SWS/videos/72706297 to watch anytime.
Tulsa Homeowners Insurance- We finally had our first storm of the season and it was quite a storm. Insurance in these cases is not just to clean up storm debris. It can help repair or replace your property and make sure you have a place to live during the repair of your property. Don't forget that flood insurance is not covered unless it is added to your policy. Don't be caught without insurance. Whether you need insurance for automobiles, recreational vehicles, a home, commercial property, or even a rental make sure you are covered. For all your Tulsa Insurance needs contact Tedford Insurance at 918-299-2345 or www.tedfordinsurance.com.
Contractors- Beware- If you have had some storm damage, even if it is really minor, there is a large amount of fraud. Storm season is a big season for anyone to come and decide to do repairs. It is really buyer beware. It is your choice who you do business with. One easy way to protect yourself is to contact the Construction Industries Board to check out the company and make sure they have liability and workers comp insurance and are a reputable firm. If you are needing more extensive work done and will be needing financing, contact TTCU The Credit Union at 918-749-8848 or www.ttcu.com. We do a full check on all workers that are approved with us to ensure that they are fully insured and don't have background problems.

Hiring The Right Professionals- Complacency can be a problem with many professionals that you might work with. You don't want someone who just does what it takes to get by, the minimum. Work with professionals who will go above and beyond the minimum. Pay attention to those around you, whether its your real estate agent or your coffee barrista. Do more than the minimum and expect more from others! For Tulsa area abstract needs, contact Smith Brothers Abstract at 918-582-2148 or http://www.smithbrothersabstract.com/. For real estate needs in the Tulsa and surrounding areas contact Darryl Baskin at eXp Realty at 918-258-2600 or www.darrylbaskin.com.
One Address, Thousands of Homes- Home Guide Tulsa
6196 West 77th Street South- $985,000- Sapulpa Schools- Acreage, 4 Bedrooms, 4 Full 1 Half Bathroom, Over 4000 Square Feet, Plus More

32271 East 721 Terrace- $145,000- Wagoner Schools- 3 Bedrooms, 2 Bathrooms
8223 East 37th Street- $89,000- 3 Bedrooms, 2 Full 1 Half Bathrooms
435 South Quebec- $78,500- 3 Bedrooms, 2 Bathrooms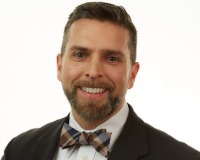 Author:
Darryl Baskin
Phone:
918-732-9732
Dated:
April 9th 2015
Views:
298
About Darryl: ...