The Future Of Real Estate Discusses
Junior Achievement- Junior Achievement teaches kids all about the economics of life. They learn how to pay bills, balance a check book, how the stock and bond markets work, how to run a business, and much more. Many kids graduate without knowing these basic things that are so important in life. For more information about Junior Achievement visit http://www.jaok.org/. To watch what happened during the Junior Achievement Investor Challenge in OKC or Tulsa visit www.TulsaLiveEvents.com.
Storing Your Abstract Yourself versus Having an Abstract Company Store it- The abstract for your home is a very valuable document and losing it is a huge problem and costs $1000-2000 to get it replaced. If an abstract company stores it for you and they lose it or it is damaged they are responsible for replacing it. If you do keep it yourself, write down where it is stored to ensure you don't forget and store it in a safe place such as a safety deposit box.

Larger Home or Smaller Home?- The key when looking at the size of a home is more about functional square footage versus square footage. Some homes have lots of square footage but the space is not very functional. How does your family function? What do you need? Do you need extra storage space, etc? A smaller home can be more functional if it is designed appropriately.

What happens if my home doesn't appraise?If you have a contract on your home and the appraisal comes back less than the contract price. What do you do? A lender will not give a mortgage for more than the appraisal cost. There can be options however. Extra downpayment can be applied, for example. You an also appeal the appraisers decision. Appraisers are usually pretty good but sometimes a detail can be overlooked. Talk to you real estate agent about pulling comparable properties within the last 6-12 months in the same market area. Find one higher and one lower than your property. Also make sure the comparables are within 30% value. List why you feel your property is worth the value you are seeking. The reconsideration rate is usually pretty low so be prepared. Appealing based on a condition rating can also happen. For example of you just replaced the roof or other parts of the house might be in your favor.

For more information contact Darryl of The Baskin Real Estate Specialists at 918-732-9732 or www.darrylbaskin.com.
Exterior Home Remodeling- Tulsa Renew is a home renewal company that takes care of re siding, replacing windows and doors, and insulation. Tulsa Renew specializes and is the only James Hardie Preferred siding contractor in Tulsa. It doesn't absorb moisture like other siding and it won't be bothered with termites because it is a cement product. For more information contact www.tulsarenew.com or 918-960-1639.

One Address, Thousands of Homes- Home Guide Tulsa
6206 E 105th Street Tulsa- $2,100,000- Indoor Pool, Guest Apartment, 5 car garage, 9859 Square Feet.

8211 S Marion Avenue Tulsa- $174,400- 4 bedroom, 2196 Square feet, 1 level, Jenks schools.

25457 E 92nd Street Broken Arrow- $163,500- Broken Arrow, Almost new, Open kitchen.

8620 E 39th Street Tulsa- $117,000- 3 Bedrooms, 2 Bathrooms, Lots of Updates and More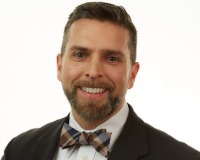 Author:
Darryl Baskin
Phone:
918-732-9732
Dated:
November 7th 2015
Views:
377
About Darryl: ...