The Future Of Real Estate Discusses A Fixer Upper Loan
Tulsa Court Appointed Special Advocates are volunteers who speak for neglected and abused children in court. They are able to give very valuable information to the judge so that the best interest of the child can be made. These children are removed from their home due to allegations of abuse or neglect. Volunteers speak with attorneys, caseworkers, foster parents, biological parents, teachers, therapists and others involved in the case. They give the judge facts and their perspective on things. Imagine how intimidated you might be as an adult going through this process, then think of how the children feel. For more information on CASA contact them at tulsacasa.org.
Can you refinance a trailor?- There are many pieces to this puzzle. First, a trailor is a trailor that has a house built on it. You can basically pull it and park it. That is not lendable. Mobile homes are typically built off site and they back them onto your property. They have wheels and a tongue. These houses can be tied down but it is not considered real property because the wheels can be put back. You could possibly be given a loan on the land but not on the mobile home. Modular home are constructed off site and permanently attached to a foundation. They are attached to the foundation and cannot be moved once they are placed. This is lendable. From a lending perspective we will look at how its constructed, the land its on, the foundation, etc.

For more information on Tulsa area mortgages contact TTCU The Credit Union at 918-749-8828 or www.ttcu.com.

What's Going On in Tulsa? Find out more about what's going on in Tulsa. Catch Tulsa events live or watch events later from the convenience of your computer. Find out more about political candidates, local events, and much more. Visit www.tulsaliveevents.com.

Fixer Upper Loan- When you buy a home, you may want to do some repair work and fix up the place. This loan will give you the opportunity to purchase a home, close on the home and then take another $25,000 to do repair work to it. There is no other product like this in Tulsa. This is ideal for those who find the home they love but don't have the money to do the repairs. For more information on Tulsa area mortgages contact TTCU The Credit Union at 918-749-8828 or www.ttcu.com.

One Address, Thousands of Homes- Home Guide Tulsa

13706 South 18th Street, Bixby- $630,000- almost 5000 square feet, enclosed back patio, 4 bedrooms, 4 full 1 half bathrooms, large corner lot

9610 South Winston Avenue, Tulsa- $525,000- gated neighborhood, zero lot line, possible 5 bedroom, flexible floorplan

3471 East 75 Place, Tulsa- $334,500- includes an extra lot, pool, beautiful view, 3 bedrooms, 2 full 2 half bathrooms

25457 East 92 Street, Broken Arrow- $163,500- 4 bedroom, 2 bathroom, almost new, close to Forest Ridge Golf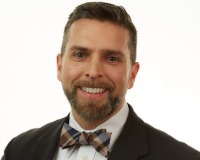 Author:
Darryl Baskin
Phone:
918-732-9732
Dated:
January 26th 2016
Views:
531
About Darryl: ...