The Future Of Real Estate Discusses Abstract Research
Junior Achievement is a non-profit organization that works with young people to teach them financial literacy. They learn everything from how to pay bills, how to read utility meters, how to balance a checkbook, how the government works, how the world economy works, how the stock market works and much more. There are 22 different programs from grade school to high school. There are even events for kids such as the Junior Achievement Investor Challenge and JA Biztown. Junior Achievement uses a pre-written curriculum that is taught by volunteers. Volunteers teach the pre-written curriculum but apply their real world experience. For more information contact Junior Achievement at http://jaok.org/.

What Research Goes Into Your Abstract?- The Oklahoma Absractors Board ensures we are keeping our index up to date and have the proper licensing. We have to retain the indexes filed through county offices and keep proper track of plats. We must have our own independent set of indexes. We can't rely on the county's records only. This is one way we have checks and balances in order to make sure everything is accurate. We do find mistakes in county records. County records, public, are not regulated so they are not always maintained accurately. We keep our own independent set of indexes and records are kept electronically. These different things all help maintain our insurability. What are the different indexes that we keep and records we must keep up to date? We maintain indexes and records for: deeds and mortgages, plats, assignments, grantee/grantor indexes, county court records, federal court records, bankruptcy court records, etc. There are 6 different indexes that we must keep up to date every day. For more information on Tulsa county abstracts, contact Guaranty Abstract at 918-587-6621 or http://www.guarantyabstract.com/

Tulsa Market Statistics
The inventory is almost even to last year. In the Tulsa metropolitan area, months supply of inventory is down and fewer new listings on the market for October. In a good market or even a bad market, the Average list to sales price is about 97.25%. For more information on the Tulsa real estate market or on buying or selling Tulsa real estate, contact The Baskin Real Estate Specialists of eXp Realty at 918-258-2600, 918-732-9732 or www.darrylbaskin.com.

Tulsa MLS- Tulsa Real Estate for Sale
8421 S Phoenix Place Tulsa- $409,000- Active adult living in Hyde Park. great amenities, 2 bedrooms, 2 bathrooms.
630 Meadowood Drive Broken Arrow- $173,500- on the golf course, needs some repairs but partially remodeled
6327 S 90th East Avenue Tulsa- $150,000- Union Schools, one level, small yard, 3 bedroom, 2 bathroom, 2 living or dining
2512 S 91st East Place Tulsa- $139,900- exceptional home, private cul-de-sac
Destiny Lane Skiatook- $75,000/Destiny Lane Skiatook- $55,000 approximately 2.5-5 acre lots

One Address, Thousands of Homes- Home Guide Tulsa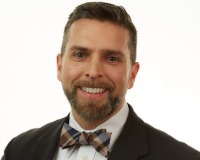 Author:
Darryl Baskin
Phone:
918-732-9732
Dated:
November 19th 2016
Views:
257
About Darryl: ...