The Future Of Real Estate Discusses Are You A Client Or A Customer
Client, Customer, or Member?- The difference between a client and a customer- when I am working for someone in a real estate capacity I am working for them and they are my client- I have a fiduciary duty to represent them and protect them. If you go into an open house and use an agent holding the open house and you don't have a relationship with them or a contract with them, you are just a customer. When you are getting a loan you are typically a customer of the person giving you the loan. At TTCU you are a member- similar to a client. They are there to help you and have a relationship with you to help you in your financial needs. Members at TTCU own a share of the company.
Who is Representing Me? It is important to understand that the mortgage person you work with is a sales person just like a real estate agent or insurance agent. They are selling a product. Now there are different factors that play into this and how you work with them. In real estate for example, you can be a customer-- but if you are my customer, I don't have to protect your interests or have a relationship with you. You can set up a brokerage relationship with them and become a client and they are bound by law to protect you and do their best for your best interests. That is a client. AT TTCU we want to build a relationship with you and help you find what is best for your future! Creating a plan for example that works for your current needs and will work for your future needs as well. Being well informed is very important as well. Know what you are buying, know the product you are buying, even know about the company you are buying from and know what type of relationship you have a how you are being represented.
For all your Tulsa mortgage needs, contact TTCU The Credit Union at 918-749-8828 or www.ttcu.com. For more information on Tulsa Real Estate contact Darryl of eXp Realty at 918-732-9732 or www.darrylbaskin.com. For Oklahoma insurance questions, contact Tedford Insurance at 918-299-2345 or www.tedfordinsurance.com.

One Address, Thousands of Homes- Home Guide Tulsa

Tulsa Luxury Property- 20 acres, 2 ponds, almost 8000 square feet, substantial gates and security wall, so much more. $8.5 Million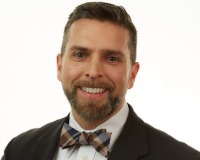 Author:
Darryl Baskin
Phone:
918-732-9732
Dated:
March 26th 2016
Views:
490
About Darryl: ...