The Future Of Real Estate Discusses Attracting Buyers
Making Your Home Attractive to Buyers-- How do you get as much of the features that buyers look for as possible? When getting your home ready for sale, building, or remodeling consider the features that buyers look for in a home. When do yo remodeling and building especially consider using features that will make your home more attractive to buyers when you decide to sell in the future. That might mean taking an existing floor plan and adding certain landscaping and exterior features, certain features inside, changing the roof-line, etc.

Real Estate Statistics Can Be Manipulated- The real estate market goes in cycles. Pending Homes (within the last week) Minimum list price $45,000, maximum list price $399,900, average list price $159, 527 If you look at these numbers at other times or consider the same prices but over the last 6 months the figures might be very different. Price per square feet of the last weeks pending homes- minimum price $31.75 maximum $126.18 average about $91.00.

As a consumer, these real estate figures can be manipulated to make themselves look good. Make sure you are seeing the numbers and that they are not being manipulated to make something look better. The value of a home is not always in dollars. Sometimes many different factors other than dollars are important to the buyer. As a buyer, ask yourself- Is it worth it to you?

Quick Tip--No matter what others say, you have to determine what the right choice is for you in your situation.
Would You Ever Cut Your Commission?- Everyone thinks the deal is bargaining the commission. Many Realtors aren't strong enough in their understanding of the market to explain the balance between a fair arrangement that doesn't work for the seller and the agent. You aren't bargaining to list your house, you are bargaining to sell your house. If you sell it, what did you accomplish? You want someone that helps you through the market, and is a resource for you. You don't need a Realtor to put you on the market. You want someone that knows how you need to be on the market. Advertising, good pictures, having someone to cover for you when you're gone, negotiating, closing, inspections, working with agents, etc. are all things that a good Realtor does for you.

If you pay a flat fee to put your house on the market and it isn't working out, realize you are missing out on many different factors. Being on MLS isn't just the only thing to consider. Cutting the commission- realize that your customer isn't just the buyer. It's the other agent as well. Why would you cut back on something that is valuable to the customer? Also, remember that a Realtor doesn't know whether or not they will be paid. They spend time with you, pay for gas, signs, phone expenses, classes to gain knowledge and much more in order to do their job without getting paid unless they find you the home that you are looking for and it closes!

For more information on Tulsa real estate, contact The Baskin Real Estate Specialists at 918-258-2600, 918-740-0077, 918-732-9732 or www.darrylbaskin.com.
Tulsa Area Real Estate For Sale
One Address, Thousands of Homes- Home Guide Tulsa
13706 S 18th Street Bixby- $630,000- 4782 square feet, workout room, open kitchen, 4 bedrooms, 4 full 1 half bathrooms.

6798 Timberlane Road Tulsa- $299,000- 4 bedroom, 3 full 1 half bathroom, over 3000 square feet.

106 S 273rd East Avenue Catoosa-$250,000- about 2 acres, country setting, tack shed, fenced area for dogs or small animals, large deck, updated.
6832 E 108 St- corner lot, hand-scraped floors, covered back patio, balcony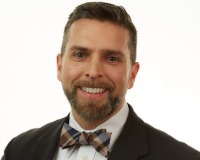 Author:
Darryl Baskin
Phone:
918-732-9732
Dated:
October 22nd 2015
Views:
356
About Darryl: ...