The Future Of Real Estate Discusses Auctions Vs Traditional Selling
Junior Achievement- Junior Achievement helps teach children financial literacy. Many teens graduate high school without the tools to make good sound long term decisions in the financial area. JA teaches everything from balancing a checkbook, running a business, reading utility meters, paying bills, interviewing, hiring employees, how the market works, and much more. Volunteers get to teach a pre-written curriculum but give real life examples from their experiences. To get involved with Junior Achievement, contact them at www.jaok.org

QUICK TIP- Don't try to make a perfect plan when selling your home. A good plan can help, but things happen that no amount of planning can avoid. It's important to have a Realtor that is organized and can help you deal with things as they come. When it comes down to making the offer, choosing the inspector, keeping good relationships between buyer and seller, it is important to have someone that is organized and knows how to make that happen. Choose a realtor that you can trust, that has a good resume, and that has the experience to handle your sale.

Auction vs. Traditional Selling- I am a believer that you shouldn't limit yourself to who shows up on one particular day. There can be benefits to each way. There are times I have recommended to my clients to have an auction. An auctioneer is a real estate agent but they have a different way of doing things. There is a particular sale date and a $300,000 home may start out at $20,000 opening bid. That's what creates the hype of making an auction successful. Multiple bids all working to get the same home, which will drive up the price. With a traditional sale the appraisal may come in at $300,000 but the homeowner may say " my neighbors house sold for $310,000", or "my house has new carpet so it's worth more". If you are doing a traditional sale, Don't Overprice! Banks are pretty good at selling a home because they will put it on at a rate that creates interest and a sense of loss to someone if they don't get the house. In other words they will not over price and will price well. You need to listen to your real estate agent when it comes to pricing, even if it means pricing it slightly less than what you think it should be.

In some auctions, you will have to have cash in hand or a letter of credit. If you plan to buy through an auction house, be pre-approved and have a letter of guarantee. The bank will give you a loan guarantee through a specific amount and will generally write a letter of guarantee. Also make sure you know the terms of sale for that auction house. Does it require down-payment? Is it refundable? Do you have to pay a buyers premium (money to the auctioneer) for your purchase?

Remember the market sets the price on your house. It doesn't matter what your neighbor says, it matters what the market says. Listen to the market! For all your Tulsa mortgage needs, contact TTCU The Credit Union at 918-749-8828 or www.ttcu.com.

Tips for Closing Day- Sometimes there are little things that can be overlooked. Here are some helpful tips to make sure closing goes smoothly.
1. Your spouse has to sign even if they are not on credit. The general rule is one to buy, two to sell. Even if you are the only one on the mortgage, your spouse still has to be there to sign.

2. If you know where the title is located, let your agent know. It is important to keep it at a storage facility, such as your title company. This reduces your liability in the event of damage.

3. Bring your drivers license to closing so we have proof of who you are.

4. Know your social security numbers and tax id number if its a business.

5. Be prepared to know and provide your payoff information. This is different from your loan balance. This will include who to contact and their contact information so that the title company can get the payoff information they need for closing.

6. For Buyers, once your contract is executed and mortgage paperwork is in process, contact your insurance company to get your homeowners insurance started. It's no fun to find out you can't get insurance after you have closed on your home.

For all your Tulsa abstract and title needs, contact Guaranty Abstract at 918-587-6621 or www.guarantyabstract.com.

For all your Tulsa Real Estate needs, contact Darryl at 918-732-9732 or www.darrylbaskin.com.

Tulsa MLS- Tulsa Real Estate For Sale
One Address, Thousands of Homes- Home Guide Tulsa

9112 E 67th Court Tulsa- $165,000- Burning Tree South, Union Schools, 2248 square feet

6328 S 112th East Avenue Tulsa-$140,000- Wedgewood VI, Union Schools, 1785 square feet, front office area with flexible use

1620 S Evanston Avenue Tulsa- $225,000- almost 1500 square feet, 3 bedroom with garage, 2 dining

12005 S 2nd Court Jenks- $550,000- Jenks Schools, back to green belt, walk-out basement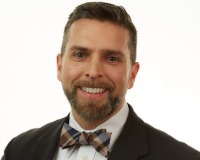 Author:
Darryl Baskin
Phone:
918-732-9732
Dated:
October 1st 2016
Views:
246
About Darryl: ...