The Future Of Real Estate Discusses Avoiding Home Maintenance Problems Before Closing
Tulsa Home Maintenance Problems Before Closing- When you are in the middle of selling your Tulsa house and you have a Tulsa Electrical Mechanical and Plumbing inspection and discover that something doesn't work, it can be embarrassing. It can also be scary and frustrating. If you are just looking at a real estate transaction, in general, it would be generally accurate to say that the cheapest repair job is what is done. But for Tulsa buyers, they can be considering the fact that they don't want to be doing repairs on the same issues and may prefer a higher quality job. Sometimes the buyer and seller can split the cost in order for the buyer to get a higher quality job.

When it comes to problems that might arise on an inspection realize that each problem is different. With Tulsa electrical repairs, they might be working but they are also usually hidden. You may have a hidden danger. Other issues, such as with a roof, might be more obvious. As a Tulsa buyer let go of the previous inspectors recommendations. They have general knowledge in each of the fields they are inspecting. They often err on the side of caution and will list things that a professional in the field will have different recommendations. When you have a professional in the field come look at it, they are the experienced ones in that field. Listen to the experienced Tulsa professionals when you have an issue that arises.

For all your Tulsa electric needs, contact Murray Electric at 918-835-9605 or www.murrayelectric.com. For all your Tulsa real estate needs contact The Baskin Specialists at 918-732-9732, 918-740-0077 or www.darrylbaskin.com.
QUICK TIP- As a Tulsa buyer, make a list of what you want in your home before you go look. This will help you, overall, in the looking process. Don't let everyone's facts start confusing you. It can be overwhelming hearing the number of bathrooms, bedrooms, square footage, schools, etc. It can leave you forgetting what you were looking for in a home. A list will help you remember what is important to you and help you determine which homes are right for you.
How Maintenance Problems Affect Your Tulsa Abstract?- How often can files close with out a Termite Report from the Lender? About 25% of files are required to get a Termite Report. In 95% of cases however, Tulsa real estate transactions will have a Termite Report performed before closing even when they aren't required. Tulsa abstract companies have very little to do with EMP inspections. Tulsa home sellers deal with a lot of stress when it comes to their Tulsa home inspections. Realize though that most all of the stuff is repairable and we will get through it if everyone is reasonable. Even when it comes to Tulsa Abstract problems, don't stress. Generally, repairs will be done and all will end well. For Tulsa area Abstract needs, contact Guaranty Abstract at 918-587-6621, 918-496-9090 or www.guarantyabstract.com
Tulsa Area Real Estate for Sale on Tulsa MLS

One Address, Thousands of Homes- Home Guide Tulsa
12005 S 2nd Court Jenks- $499,000- Almost 5000 square feet, 4 bedrooms 3.5 bathrooms, full walk out basement not included in square footage, backs to Slate Creek.
9610 S Winston Avenue Tulsa- $499,000- 4276 square feet, potential of 3 bedrooms downstairs, gameroom, hot tub, plus more.

E 171st Street Bixby- $1,120,000- commercial frontage, also some residential, 35 acres of vacant land

6718 S Atlanta Avenue Tulsa- $255,000- one level home, beautiful patio, 4 bedrooms, 2 full 1 half bathroom.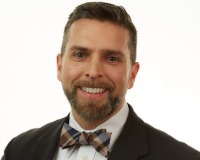 Author:
Darryl Baskin
Phone:
918-732-9732
Dated:
February 18th 2017
Views:
180
About Darryl: ...