The Future Of Real Estate Discusses Builders Risk Policies
203 K vs. Renovation Loan- In many home transactions, homeowners want to do some renovating and remodeling. A 203 K loan is designed to help homeowners be able to do the renovating on the home. There are lots of regulations and requirements that go along with this loan. This loan requires an FHA approved builder among other things. TTCU has a renovation purchase loan that takes off all the red tape and restrictions and puts the power back in the homeowners corner. One major requirement with the TTCU loan is that the house must be inhabitable. Maybe it still needs new flooring or repairs of some kind. An appraisal will be done up front based on repairs that are planned. There are multiple options for home buyers who want to purchase a home that needs some repairs. Contact TTCU for more information. For all your Tulsa area mortgage needs, contact TTCU The Credit Union at 918-749-8828 or www.ttcu.com.

Builders Risk Policy- A builders risk policy is often at a discount because the property starts with nothing and ends up with a full home. A builder doesn't have to buy a builders risk policy. Sometimes the homeowner will pay for it. Each scenario is different. These policies are pretty flexible. In other policies, a builder is insured for his mistakes. But, when building a house, he needs insurance on the structure he is building. This policy is basically a homeowners policy for a home that is under construction. This is why the policy is discounted- because the home is not complete and is in the process of being constructed. The builders risk policy is for new construction. We also have a policy for a remodel on a home that is existing. Make sure you have a discussion with your builder and insurance agent. The builders risk policy covers the structure. If building materials are left on the property, it may not be covered in the policy. Talk to your builder and agent to find out what is and isn't covered in all insurance policies. Add coverage as you need to. For all your homeowners insurance questions and needs, contact Tedford Insurance at 918-299-2345 or www.tedfordinsurance.com.
How to Have a Smooth Closing- How to make a seamless closing... If you are getting financing, it is important that we allow for 45 days before closing. If you schedule for less, you are setting yourself up for failure. With less than 45 days, sometimes the expectations are too high. Having that extra time can help alleviate and reduce stress. Closing is a complex process that we often take for granted. Another tip that can help closing go more smoothly, and happen more quickly- remember to get the information requested to the lender as soon as possible. The lender has many things to do and must have your information in order to complete their job. Contact Guaranty Abstract at 918-496-9090 or www.guarantyabstract.com. for all your Title and Abstract needs.

Tulsa MLS- Tulsa Commercial and Residential Real Estate For Sale
One Address, Thousands of Homes- Home Guide Tulsa
9610 S Winston Avenue Tulsa- $499,000- gated community, pool, flexible floor plan, 2 bedrooms plus office that can be a 3rd bedroom.

8308 S Indianapolis Place Tulsa- $178,000- one level ranch, jenks schools, Forest Creek Addition.
Oak Ridge Drive Sand Springs- $64,000- 2.5 acres
8026 S 86th East Avenue Tulsa- $145,000- investment property
3336 E Marshall Street Tulsa- $381,000- investment property, approximately 14 units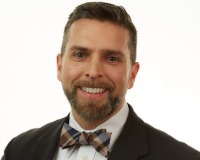 Author:
Darryl Baskin
Phone:
918-732-9732
Dated:
October 22nd 2016
Views:
304
About Darryl: ...