The Future Of Real Estate Discusses Building A Homeowners Policy
New Mortgage Regulations- HMDA- As part of the Dodd Frank Rules the CFPB has now issued new HMDA requirements. When you go and make your mortgage application you are asked your race or nationality, if you have filed foreclosure and some other questions. At the end of the year the lenders are required to report that information to the federal reserve. This was originally designed to help keep lenders accountable so that they were not discriminatory. In 2017, they will be asking 46 questions and they will be required to give the answers to these 46 questions, as well as your personal data, to the federal government. When you are applying for a mortgage you may wonder why this is so hard. It is not that lenders are trying to be difficult. In many cases they are following regulations from the government. For all your Tulsa Mortgage questions, or to apply for a mortgage, contact TTCU The Credit Union at 918-749-8828 or www.ttcu.com.

Building of a Homeowners Insurance Policy- Homeowners insurance policies started as a fire policy. Over time, the insurance companies wanted to improve and add to the coverage available. Many times as people are looking to insure their home they are asked about the value of their home. We want to know the replacement value of that property. That will trigger questions about other coverage. You are not required to tell you agent about the contents of your home, however, if you have a special collection or expensive items inside you will want to let them know. The insurance policy is based on averages so anything that is above average in value will need to be disclosed if you want to have them covered on your policy. Your policy will have a baseline coverage on various aspects of your policy. Ask questions about those values and make sure you disclose anything that will need to be covered over that value. Think about what you have and how your policy has been built over time. If you have more in contents than you did previously, such as a stamp or gun collection or expensive jewelry tell your agent. If you have built additional structures that do not fall within the value listed in your policy, talk to your agent about additional coverage. When your agent is asking you all these questions, he is not trying to be nosy, he is trying to get you the appropriate coverage. For all your Tulsa homeowners insurance needs, contact Tedford Insurance at 918-299-2345 or www.tedfordinsurance.com.

QUICK TIP- Every year take the time to go through your property and valuables with a video camera. Get everything in camera and include the serial/model numbers if you are able.

Email and Fraud Security in the Real Estate Industry- Email fraud seems to always be in the news. If you have a free email account change your password every 3 months to help keep your account secure. There are also programs such as Dashlane that will help you keep track of your passwords, change them regularly, and keep them secure. What is happening to more and more people is that someone will hack an account (maybe yours) and will send an email, that looks very official to someone or to you. That email will ask you to wire money to a specific place. If you get an email, even those that look real, asking for you to make a wire transfer, call the company directly and talk to a real person. If you have a number that you have used in the past, contact them first to make sure the email is legitimate. For all your Tulsa abstracting needs, contact Guaranty Abstract at 918-587-6621or www.guarantyabstract.com.

Tulsa Real Estate For Sale on Tulsa MLS
One Address, Thousands of Homes- Home Guide Tulsa

8430 S Phoenix Place Tulsa-$340,000- Hyde Park, single family homes, active adult living with pool, clubhouse, and more.
1718 N 10th Street Broken Arrow-$222,500- one level, Westwind II, 4 bedrooms, 3 bathrooms
4427 E 185th Street Bixby-$194,000- 5 acres, two story home, 5 bedrooms
2222 W 201st Street Mounds- $639,000- 10 acres, luxury home, outdoor living room, pond, mother-in-law suite with separate entrance

10818 E 19th Street Tulsa- $85,000- corner lot, across from park, 3 bedrooms, 2 bathrooms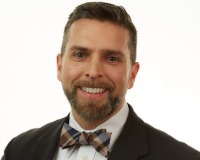 Author:
Darryl Baskin
Phone:
918-732-9732
Dated:
September 24th 2016
Views:
233
About Darryl: ...