The Future Of Real Estate Discusses Choosing Home Insulation
Choosing the Right Insulation For Your House- The blown in blanket system is a favorite but there are different types of insulation for various purposes.

1. Batts- often found in walls- The typical laid in sheet insulation, known as batt insulation, is only as good as the installer since they have to hand cut every thing.

2. Blown in/loose insulation is often in the attic. It should be at least 12 inches deep, ideally 15-18 inches. 75% of heat loss in your home is through windows, doors, and ceilings. Go up into the attic and see what type of insulation is in there If it is blown in loose insulation it needs to be at least 12 inches deep.

3. Rolls- similar to batts but in longer rolls of insulation.
4. Spray On- great to fill gaps and smaller hard to reach sections.

For more information or to build a new home, contact Klein Quality Construction at (918) 921-4847.

Guttering for Your Home- Guttering is a big benefit for your home. Sitting water can cause numerous problems inside and outside your home. Sitting water can cause leaking in the roof which can damage the inside. It can also cause expensive foundation damage. Also sitting water outside can attract certain pests, such as mosquitoes. Leafguard guttering is a one piece guttering system that is branded and comes with many lifetime warranties. A one piece design allows the debris to be shed off over the top of the guttering which means that you don't have to clean it out. It also provides extra durability. We provide free estimates. For more information contact LeafGuard at www.gutteroklahoma.com or 918-827-7900
Tulsa Mortgage- Interest rates are in the 3's right now and have been going down. If you are looking to buy a house you can wait and see if it goes down but realize that what goes down must also go back up. TTCU offers a variety of loan products including a purchase renovation loan (allows you to purchase a home and do renovation on the home), 100% land loan, Indian Housing Loans are a new product here at TTCU. The Indian Housing Loan requires that the client have a Indian card verifying tribal membership, allows 100% financing with a lower interest rate, lower mortgage insurance cost, and a 0 down-payment. We also have an 80/20 loan with an 80% first and a 20% second loan. There is a minimum 680 credit score requirement plus a debt to income ratio requirement. For more information contact TTCU The Credit Union at 918-749-8828 or www.ttcu.com.

Tulsa Area Real Estate For Sale
One Address, Thousands of Homes- Home Guide Tulsa

3336 E Marshall Street Tulsa-$381,000- 16-unit multi family apartments,

6708 S Atlanta Place Tulsa- $334,900- 4500 square feet, almost 1/2 acre lot, 4 bedrooms,mother in law suite with separate entrance.
15696 Eagles Nest Court Skiatook- $328,800- 4 bedroom, 2 full 1 half bathrooms
Oak Ridge Drive Sand Springs-$72,500- land with a beautiful view of downtown Tulsa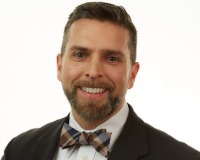 Author:
Darryl Baskin
Phone:
918-732-9732
Dated:
April 16th 2016
Views:
161
About Darryl: ...