The Future Of Real Estate Discusses Choosing The Right Realtor
Choosing the right Realtor is very important. Many people think that the right realtor will advertise their house more and therefore it will sell faster. Although there is some truth to that, it is not entirely the truth. It could be that the realtor advertises more but is advertising an overpriced house. Choosing the right realtor is very important. When your realtor first goes out to meet with you, the realtor could give you a price you like in order to get you to list your home with them. The right realtor should have some stuff in black and white that can help back up their decision, such as comparables of recent sales. As a home owner it is important that you are willing to listen to the realtor and hear the information that may not be the most popular to you. Let them tell you the reasons for the pricing, whether it be lower or higher than you may wish. Sometimes it takes several realtors being unable to sell their home before sellers will listen to the changes that need to be made. Allow the realtor the ability to tell you what the market is doing, what it will take to sell your home, or why your house may not sell or why it may not be selling. A good agent can accomplish a lot professionally but even the best agent can't always sell an overpriced home. For all your Tulsa OK area real estate for sale, contact Darryl Baskin of eXp Realty at 918-258-2600 or www.darrylbaskin.com
What a Title Company DOES NOT DO!- As an abstract company, we get calls all the time asking us to prepare and file a deed for them. The only time we will do that is if we have a standing order to do this. This helps ensure that everything is accurate. We have a reputation to make sure everything is accurate, other wise we will gain a bad reputation and lose business. It's always best to file things accurately and take the time needed to do that. A quitclaim deed is one type of deed that is often used to transfer ownership of a property, such as in the case of divorce. We will always review all the paperwork, filed documents and make sure that everything is correct. Even a small problem such as taking title with a maiden name or with a middle initial and later leaving the middle initial out can make a big difference in the accuracy of the title. We always strive to err on the side of protecting ourselves. We will add documents that may not be necessary but will be added to allow the attorney to decide if they are needed. For all your Tulsa area abstracting needs, contact Heath of Guaranty Abstract at 918-587-6621 or www.guarantyabstract.com.

Why Home Sales and Prices Will Continue to Increase in 2017- 2016 is already one of the best years for home sales since housing boom in 2006. In historical terms, every 4 years when we have an election, October and November home sales are generally bad because people are fearful with the elections. This year we actually had an increase on an election year. We are expected nationally to go up another 4% in 2017. Each area can have certain nuances in certain areas- homes with pools, a certain area of town- but overall this increase is mirrored across the US. For all your Tulsa OK area real estate for sale, contact Darryl Baskin of eXp Realty at 918-258-2600 or www.darrylbaskin.com

One Address, Thousands of Homes- Home Guide Tulsa
8308 South Indianapolis Place- $178,000, Jenks Schools, One level, 3 bedrooms, 2 bathrooms, 2 living areas, 1982 Square feet

4717 East 118th Street- $7,800,000- beautiful 20 acre grounds with ponds, full stone wall, 5 bedrooms, 4 full 2 half bathrooms, guard house
Investment Properties- Duplexes- 3 duplexes each producing income each month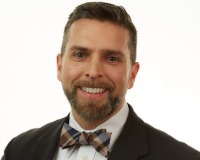 Author:
Darryl Baskin
Phone:
918-732-9732
Dated:
December 21st 2016
Views:
62
About Darryl: ...