The Future Of Real Estate Discusses Closing
Don't Just Settle for a Tulsa Mortgage- Don't settle! Sometimes clients feel like they have to settle. Sometimes selling your home is the best choice for your family. Other times, especially today with interest rates so low, you can refinance or get a loan for a small price. Rates are very low and that leaves lots of options open to homeowners and home buyers. Keep in mind that you don't want to over improve your home, but there is a quality of life that you also can't get out of dollars. Find the balance for your family between improving your home to increase its value and improving to enjoy a better quality of life. You can also refinance and get a 15-20 year loan instead of the 30-40 year loan. Not only will you pay off your mortgage much faster but you will also save lots of money in interest. If you are purchasing a home, remember you can purchase a great home and get a special loan product from us to do remodeling. Many times that can be a great value if you are willing to do a few upgrades. It can also be a big help to work with your Realtor in order to ensure that remodeling will truly build equity.

For all your Tulsa area mortgage needs contact TTCU at 918-749-8828 or www.ttcu.com.

Can't you just reprint a new abstract? There are not duplicates of an abstract. The minimum cost to rebuild an abstract that has been lost or damaged begins at $1200. We recommend that you put your abstract in a storage facility versus storing it yourself. There is no charge for us to store your abstract. When you store you own abstract, you are responsible for paying for a new abstract should there be loss or damage. Allowing us to store your abstract, however, comes with a benefit. The last person that signed out your abstract is responsible for it if anything happens to it. Also, always remember to get a receipt when you turn in your abstract that way you are not responsible for it. Also, know that there is a seal on an abstract. If that seal is broken or damaged you will have to rebuild the entire abstract.

How Long Does it Take to Close? There is so much that goes behind the scenes when you put a contract together. In an ideal world, with a cash deal, we aim for 3 weeks. In the real world, however, that time frame is not generally the case. There are so many regulations that must be followed for abstracts, titles, mortgages, and real estate that 3 week is not always possible. With financing, 45 days is a more realistic time frame. Everything has to come together with every professional in order for a closing to occur and there are lots of professionals involved in each closing transaction. Experienced Realtors and professionals can definitely help create a more smooth and quick transaction. Keep in mind however that even the best professionals don't know everything about your property, abstract, or mortgage and they cannot control everything that occurs with everyone involved. Professionals, however will be able to avoid many pitfalls that the less experienced might not see.

For all your Tulsa county abstracting needs, contact Guaranty Abstract at 918-587-6621 or www.guarantyabstract.com

One Address, Thousands of Homes- Home Guide Tulsa
Apartments Ideal for Investors- There are 4 different apartment complexes available. Call for more information.
9610 South Winston Ave- $499,000, floor to ceiling windows, private courtyard, pool.

1510 Lakeside Ridge, Sand Springs- beautiful view

Oak Ridge Drive, $64,000- lot with spectacular view

Hyde Park- beautiful homes with lots of amenities for the 55 plus community.

8430 S Phoenix Place Tulsa- $340,000
8438 S Phoenix Place Tulsa- $340,000
8421 S Phoenix Place Tulsa- $409,000
For all your Tulsa real estate needs, contact The Baskin Real Estate Specialists at eXp Realty at 918-732-9732 or www.darrylbaskin.com.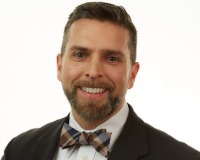 Author:
Darryl Baskin
Phone:
918-732-9732
Dated:
August 13th 2016
Views:
204
About Darryl: ...