The Future Of Real Estate Discusses Closing Fees
Tulsa Court Appointed Special Advocates- CASA volunteers help give a child, that has been removed from their home due to allegations of abuse or neglect, a voice in court. Instead of a judge having a pile of papers on their desk, they have a person that is able to speak for a child. The CASA volunteers talk with parents, foster parents, doctors, therapists, teachers, caseworkers, attorneys and anyone else involved in the case. They are then about the give their valuable information and their opinion to the judge. CASA volunteers play a very important role in these children's lives and are often the only consistent person the the child's life during this time. For more information, contact tulsacasa.org.

20 Questions You Must Ask Your Realtor Before You Sign On the Dotted Line- This great report has lots of helpful information that can help you before you get into a contract with a Realtor. Contact Darryl to ask about this free report. DarrylBaskin, eXp Realty at 918-258-2600, 918-732-9732 or www.darrylbaskin.com.

How can I know I am not paying junk closing fees?- TTCU The Credit Union has low closing fees because we measure profitability by member benefit and experience. We find out what fees we can get rid of because our members don't use them or benefit. In other places there are many different fees that are added that go to whoever is doing the service. We took all the fees and set a flat fee, $649, plus appraisal and title work. There are 3 basic types of fees- lender fees, inspections (which you as the buyer will generally determine, unless required by the mortgage company), and title fees. The reality is that you control most of the inspection fees. The title fees help ensure your title is good on the home. Finally the lender fees. Check the lender fees against a 2nd or 3rd lender. Always ask for a closing disclosure statement and get one from more than one lender. Compare them and find out what each is charging. Also look at the interest rate. Some companies will charge less in fees but have a higher interest rate. They are really just compensating for lower fees with higher rates. It is best to compare both.
100% Land Loan- the land loan is great for those who are buying only land with no building or improvements on it. You can get 100% of purchase price of the land loan and buy your dream property now. This is great for those who don't want to put money down and may want to build in the future but be able to purchase the land now.

For all your Tulsa mortgage needs, contact TTCU The Credit Union at www.ttcu.com or 918-749-8828.
For all Tulsa real estate questions, contact Darryl Baskin of eXp Realty at 918-258-2600, 918-732-9732 or www.darrylbaskin.com.

One Address, Thousands of Homes- Home Guide Tulsa

13706 S 18th Street Bixby- $599,000- 4782 square feet, circle drive, side entry 4 car garage, backs to pond
9610 S Winston Avenue Tulsa- $525,000- 4276 square feet, gated neighborhood, 4 bedroom, 2 full 1 half bath
3471 E 75th Place Tulsa- $334,500- second lot, pool, walk out basement, screen porch, pool
25457 E 92nd Street Broken Arrow- $163,500- one level, near park, 1661 square feet, open kitchen
Oak Ridge Drive Sand Springs-$72,500- approximately 5 1/2 acres, beautiful view of Downtown Tulsa, land only.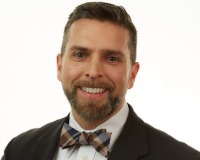 Author:
Darryl Baskin
Phone:
918-732-9732
Dated:
February 13th 2016
Views:
213
About Darryl: ...