The Future Of Real Estate Discusses Closing Times
Tulsa Mortgage Loans and Closing Times- When purchasing a new home keep in mind the closing costs and costs associated with your home loan. TTCU The Credit Union has a one cost closing cost. Things have changed over the last year to two when it comes to how closings can occur. You must receive your closing statement at least 3 days before closing can occur. Many companies mail them which adds many days to the process. We have saved lots of time by sending these documents electronically. This has allowed homeowners to close 5-10 days sooner. Local underwriting, processing, and closing can all speed up the closing process as well since you aren't waiting for someone across the country to finish their job. For all your Tulsa mortgage needs, contact TTCU The Credit Union at 918-749-8828 or www.ttcu.com.

Land Legacy- Land Legacy holds property easements on your property to protect it for conservation value. We protect the trees and the land by having an easement. Over 1000 acres a day are lost due to development of homes, commercial businesses, streets, and other things. You can get a tax break by working with us and allowing us to hold the easement. This keeps the land from being developed by someone else and turned into a home, gas station, or something else. This is a conservation easement. The goal is to protect land, trees, and the environment so that, in the future, there is still land left for everyone to enjoy. This is voluntary and protects the land and gives you a tax write off as well. For more information on Land Legacy contact them at 918-587-2190 or www.landlegacy.com.

The Importance of a Tulsa Abstract- An abstract shows the chain of title from statehood, that you own the property. It is an important document! It is important that the title is kept up to date and accurate to ensure that it is able to be purchased. You won't be able to get a loan on a property without an abstract. Make sure your abstract is stored safely. Storing it at your home or business is not always the best idea. We do store abstracts for a small cost, however the fee is much smaller than having to pay for your abstract to be redone. For more information on Tulsa mortgage abstracts, contact Guaranty Abstract at 918-587-6621 or www.guarantyabstract.com

One Address, Thousands of Homes- Home Guide Tulsa

3336 E Marshall Street Tulsa- Apartment complex with 16 units, $380,000
8430 S Phoenix Place Tulsa- 55+ neighborhood, tennis and pools, private
6708 S Atlanta Place Tulsa- $329,000- 4500 square feet, granite countertops, 2 bedrooms downstairs, gameroom.

15696 Eagles Nest Court Skiatook- 1/2 acre lot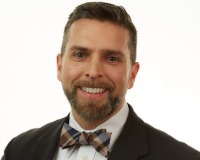 Author:
Darryl Baskin
Phone:
918-732-9732
Dated:
June 4th 2016
Views:
173
About Darryl: ...