The Future Of Real Estate Discusses Common Questions From Tulsa Home Sellers
Court Appointed Special Advocates are volunteers that are appointed to give abused or neglected children a voice in court. When children are taken into state custody, or foster care, due to allegations of abuse or neglect the children can be appointed a CASA volunteer. This CASA volunteer will go through training and speak with all the people involved in the case to gain as much information as possible. They will talk with the caseworkers, foster parents, doctors, therapists, teachers, parents, and anyone involved in the case. Training is free and the CASA volunteer is a huge asset to the case. They are often the only consistent person in the child's life during this time. For more information on how to get involved with Tulsa CASA, contact tulsacasa.org.

Common Questions Asked by Tulsa Home Sellers-
1. How are you going to sell my house? The Tulsa Multiple listing system is not just a website. It is a huge advantage for Tulsa home buyers, sellers, and agents. It is a cooperative system that includes compensation. That is what makes the website work. The Tulsa MLS is a series of contracts. Tulsa real estate brokers and real estate agents will sign a contract with MLS that says that if another agent with a company sells their Tulsa property, they will agree to pay them a reciprocal payment. Instead of Tulsa real estate agents having to go out and undermine some other agent, they are sharing that commission with them. They are marketing that home or property. Remember your very first showing will be online. Most home buyers will start their home shopping online. Your property needs to look good online. Make sure that good quality pictures are posted. Bad pictures or no pictures will often cause a home to be skipped over and removed from a Tulsa home buyers list.
When a Tulsa home buyer comes to see a house, there is a keybox. The safety of the keybox is very high. Membership fees must be paid by each agent and broker, keyboxes must be purchased, all Tulsa broker's and agent's information is kept updated and each agent must update their key regularly. If an agent or broker doesn't update information or there are problems, their key can be cancelled quickly. Each time someone comes into your home their key is entered into the keybox and it is registered. This helps provide security for Tulsa home sellers because that record will show who entered your home and at what time they entered.

2. What is the deal with my Tulsa real estate appraisal? A Tulsa appraiser is looking at a 6 month history in your neighborhood and trying to make more scientific adjustments using square footage, bedrooms, bathrooms, garage space and more. The market is changing all the time. Your Oklahoma real estate professional should be looking at the current market and into the future. We do look back to make sure if we sell a Tulsa home for $100,000 that it will appraise for that amount. But we look at what is likely to be happening in the future to help determine what value it might hold at that time. Tulsa agents also need to look at your specific house. Every different price category might be affected differently by the Tulsa real estate market. Make sure that you find the right Tulsa Realtor. Find one that you can listen to so that they can give you the information, good or bad, that you need to get your house sold. Don't just pick the agent that tells you your Tulsa home will sell for the highest price. You are dealing with a marketplace and you need to be able to work with a great realtor in the market to sell your home. For more information about Tulsa real estate, contact Darryl Baskin of eXp Realty at 918-732-9732 or www.darrylbaskin.com.



The Importance of a Seal on Your Tulsa Abstract- An Abstract is a book that is tied up with a seal. Each Tulsa abstract company has a different colored ribbon to tie with. There is a seal on the front of each abstract. If you cut the ribbon/seal on the front of the abstract, the certification of the abstract is null and void and you will be required to take it to an abstract company to have it re-certified. That means that you will have to pay a Tulsa Abstract company to re-certify the abstract. If you have your Tulsa abstract sitting in the closet or are storing it yourself, please bring it by and let Guaranty Abstract store it. Guaranty Abstract will store your Tulsa abstract for free and in the unlikely event that any damage occurs, Guaranty will be responsible to pay to have it updated. For Tulsa Abstract information, contact Guaranty Abstract at 918-587-6621 or www.guarantyabstract.com.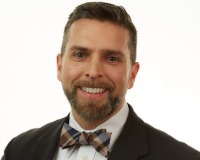 Author:
Darryl Baskin
Phone:
918-732-9732
Dated:
January 27th 2017
Views:
80
About Darryl: ...