The Future Of Real Estate Discusses Condominium Financing
Court Appointed Special Advocates- CASA volunteers work with abused and neglected children in order to speak up for them in court. They work with attorneys, foster parents, caseworkers, therapists, parents, doctors, teachers and others that are involved in the child's life. The judge must make a decision based on reports and things from people who sometimes have their own interests. The CASA volunteer is able to take all the information from all these different people and present it to the judge so that he can make a well informed decision on behalf of the child. For more information, contact CASA at 918-584-2272 or www.tulsacasa.org/

Condominium Financing- Condominium financing can be a bit tricky. Each type of loan has certain requirements. For a condominium loan, some will require that only 49% can be owned by the same owner. 51% has to be owner occupied. If you go through the loan process and pay for inspections and appraisal but the lender hasn't checked the percentage of ownership, you can end up not getting a loan. Each lender can have some small differences in their practices. Check with the lender to find out what their requirements are as well as the legal requirements they must follow. It is possible that there is a different type of loan you can get even if it is largely investor owned. If it falls into the investor category, will they still give you a loan for that property. Some will allow you to do this and others will not. You may still be able to purchase it using a different loan, such as an investment loan. These things can be quite complex so talk to your lender up front before you spend any money. For all your Tulsa area mortgage needs, contact TTCU The Credit Union at 918-749-8828 or www.ttcu.com.

A condo can be a good investment, but you must understand some things such as financing and the viability of selling in the future.

Avoiding Real Estate and other Scams- Fraud is everywhere. What may seem like a real viable company can turn out to be a scam to get information from you. Many times you can even get what looks like a really genuine email from what you think is your Realtor or Lender but it is really information that has been hijacked. Most lenders will have secure portals or encrypted emails when asking for personal information. This means that the information will not be hijacked. Changing your password can be a great start. There is a great program called Dashlane which can help you come up with passwords and remember them. If you have any concerns, always contact them directly and verify that they have sent you the email and verify the information that has been sent. For all your Tulsa Abstract questions contact Guaranty Abstract at 918- 587-6621 or www.guarantyabstract.com. For all your Tulsa Real estate needs, contact The Baskin Real Estate Specialists at eXp Realty at 918-732-9732 or www.darrylbaskin.com.

One Address, Thousands of Homes- Home Guide Tulsa
9610 S Winston Avenue Tulsa- $499,000- Hunters Pointe, 4 bedrooms, 3 full 1 half bathrooms, water features
1510 Lakeside Ridge Drive Sand Springs-$435,000- 7 acres, wooded, 4 bedrooms, 4 full 1 half bathrooms
8308 S Indianapolis Place Tulsa- $178,000- screened porch, outside storage building, new paint and carpet, cul-de-sac
Oak Ridge Drive Sand Springs-$64,000- 2.5 acres, beautiful view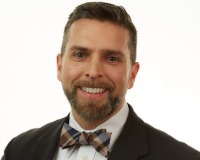 Author:
Darryl Baskin
Phone:
918-732-9732
Dated:
August 6th 2016
Views:
260
About Darryl: ...