The Future Of Real Estate Discusses Contingencies
Junior Achievement- Junior Achievement has what is called an investor challenge. JA teaches kids the economics of life such as: balancing the checkbook, paying bills, reading a utility meter, how the stock market works, how to run a business, how to interview, how the government structure works, and more. The investor challenge is a stock market simulation in which high school students participate. This is a simulation of real life. If you are interested in seeing this event live or replayed online, visit tulsaliveevents.com. There is also "Biztown" where students actually work and run a business, a town. They learn everything that is involved in running a town, a business, and the economy. Junior Achievement is a great way to volunteer to help the next generation. For more information contact them at jaok.org.
Contingencies on a Contract- Contingencies give you an opportunity to plan. There are two basic contingencies- first there is a financing contingency- basically getting a loan and passing inspection. Second there is a contingency for the sale of the buyers home. Your real estate agent should check the comps and value of the property. Don't trust that the agent who sold the home priced the home well. Do the due diligence yourself and make sure the value of the home is correct and that everything is in order. If you have no other offers then you generally have less risk. Make sure you have a kick out clause- if you get another offer the buyer has a time period to remove the contingency. When you accept a contract with a contingency, you may not get as many showings because MLS will require that you list it as pending contingent. Some of the showings you might lose are the buyers that aren't really serious. Sellers- please be aware that it still shows up in the active list of properties so you can still get showings. When discussing a contingency contract, ask yourself what else are you passing up if you accept a contingent offer? You can cancel the contract if you get another offer (under the specific rules of the contract), but you need to consider your specific situation. For more information on Tulsa real estate, contact Stan of The Baskin Real Estate Specialists of eXp Realty at 918-397-5564 or www.darrylbaskin.com.

20 Reasons to Have Owners Title Insurance (this is not the same as lenders title insurance)

Forgery

Fraud in execution of documents

Undue influence on a grant or a deed

False impersonation reporting to be owner of the property.

Incorrect representation of martial status

Undisclosed or missing heirs

Wills not properly probated

Misinterpretation of wills and trusts

Mental incompetence of a grant or a deed

Transfer of title by a minor

Heirs born after the execution of a will

Incorrect legal descriptions

Non delivery of deeds

Unsatisfied claims not shown on records

Deeds executed under expired or false powers of attorneys

Confusion due to similar or identical names

Dower or courtesy rights of spouses or former owners

Incorrect indexing of land records

Clerical errors in recording legal documents

Delivery of deed after the death of grantor.

For all your Tulsa area title and abstracting needs, contact Guaranty Abstract at 918-496-9090 or www.guarantyabstract.com.

One Address, Thousands of Homes- The entire Tulsa MLS at homeguidetulsa.com

8430 S Phoenix Place Tulsa- $340,000- Hyde Park Active adult community, community facilities, plus more.

1718 N 10th Street Broken Arrow- $220,000- 3 bedrooms downstairs, game room/bedroom upstairs

8015 S 85th East Avenue Tulsa- $165,000- great investment property, 3 bedrooms, 2 bathrooms

2222 W 201st Street Mounds-$639,000- 10 acres, 5 bedrooms, 4 full 1 half bathrooms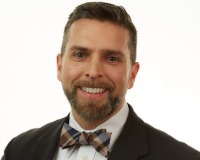 Author:
Darryl Baskin
Phone:
918-732-9732
Dated:
November 1st 2016
Views:
167
About Darryl: ...