The Future Of Real Estate Discusses Contract Changes
Junior Achievement works to teach financial literacy to kids. They teach what debt is, how the stock market works, how to balance a checkbook, how a business operates, how to pay utilities and much more. Many of us as listeners have had to deal with pitfalls because we just didn't have the knowledge on how to do things. Junior Achievement teaches kids so that they can have financial success. JA is a great organization to get involved with and volunteer. The curriculum is already written and prepared. Volunteers are trained and are able to take the curriculum and apply their own life experience. For more information contact Junior Achievement at 918-669-2150 or http://www.jaok.org/

Real Estate Contract Changes- There are new changes in Oklahoma real estate contracts. Instead of negotiating repairs up front when you sign a contract ( when you don't always know the facts or the costs involved) it will allow more negotiation room for the buyer and seller. The expectations are going to change and will help the seller and buyer make better decision. In addition to the repair part of the contract closing the mortgage financing part of the contract is changing so that full mortgage underwriting approval must be made within 10 days of the contract signing. Make sure your realtor is able to walk you through this process. For more information on Oklahoma Real Estate Contract changes, contact Darryl Baskin of eXp Realty at 918-732-9732 or www.darrylbaskin.com. For information on Oklahoma mortgage regulations, contact TTCU The Credit Union at 918-749-8828 or www.ttcu.com.

Very Low Credit and Mortgages- When you have very poor credit and are seeking a mortgage, it can be difficult with today's regulations. At TTCU we do strive to work with clients who have had credit trouble in the past. Not all mortgage companies do that however. Regulators now when they review the book of business for a mortgage company they are looking at who they are lending to and includes the ability of a customer to repay. When we are looking at credit scores we also need to look at what caused the credit problem. Is it a constant problem or was it an extraordinary circumstances? We want to see if the incident is isolated and what has been done to repair the problem. To improve your credit, one thing to do is to avoid late payments. To find out if you qualify for a mortgage or how to improve your credit for a home purchase in the future, contact TTCU at 918-749-8828 or www.ttcu.com.

One Address, Thousands of Homes-Home Guide Tulsa
92nd Street- $ 169,000, 4 bedrooms, 2200 square feet
7534 South Richmond Avenue- Jenks schools, completely remodeled
1600 North 70 West Place- $199,000, great view
12716 East 137 Street, Broken Arrow, $180,000, home with two lots- almost 1 acre
64 North Utica- $147,000, commercial building, 3698 square feet, tilt up concrete construction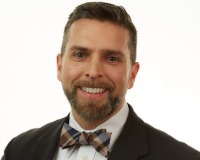 Author:
Darryl Baskin
Phone:
918-732-9732
Dated:
December 12th 2015
Views:
223
About Darryl: ...