The Future Of Real Estate Discusses Covenants
Junior Achievement- JA works with kids to teach them financial literacy and the economics of life. JA takes a curriculum into the classroom that helps kids learn:
How do you write checks?

How do you get paid?

How do you get a job?

How do you own a business?

How do cities work?

Where does money come from?

How does the global market work?

How do you manage your money?
JA helps equip kids to have financial success in whatever career path they choose. Volunteers teach a pre-written curriculum but are able to share real life successes, failures, and perspective. For more information on Junior Achievement, contact them at tulsa.ja.org

QUICK TIP- This time of year, as school starts, many home buyers will take a break from looking in order to get kids settled in school. This leaves home sellers wondering what's going on? No need to worry, things will pick back up. At different times of the year, things will taper off and then pick back up. The real estate cycle comes and goes depending on a variety of factors.

Should You Know the Covenants Before You Buy The House? Covenants and restrictions are important to be comfortable with when you are buying a property. Be prepared for someone to say no if you have covenants and restrictions. The homeowners associations should have the most updated covenants. The covenants must be filed as well and your abstract company can pull up original copies. The homeowners association is a great place to find out this information and will have the most updated copy. Mandatory homeowners associations will be addressed in the Oklahoma Real Estate Commission contracts.

When you have issues with your contract or covenants, try to go with the flow. Don't stress over smaller issues. Know when to just go with the flow and when to deal with the disagreement. The right real estate professional will also help you avoid many pitfalls along the way. Choose a professional that is trying to take a system that is already in place and work it to your advantage in order to get you the best. For all your Tulsa title and abstract needs, contact Guaranty Abstract at 918-587-6621 or www.guarantyabstract.com.
For Tulsa real estate needs, contact Darryl Baskin of eXp Realty at 918-732-9732 or www.darrylbaskin.com.

Tulsa MLS- Real Estate for Sale
One Address, Thousands of Homes- Home Guide Tulsa

6122 South Garnett Road- $1,100,000- Retail Center- 5 retail frontage spaces plus 7500 square feet in back.

Lakeview Drive, $45,000- Sperry, developed area with gated entrance, incredible views, private.

8026 South 86th East Avenue- $145,000- 3 bedrooms 2 full 1 half bath, Union Schools.

22 South Xanthus Avenue- $35,000- great investment property.

805/807 North Columbia Place- $60,000- great investment property.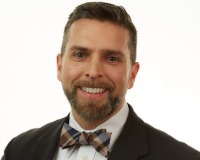 Author:
Darryl Baskin
Phone:
918-732-9732
Dated:
September 12th 2016
Views:
378
About Darryl: ...