The Future Of Real Estate Discusses Critical Components To Energy Efficient Homes
John 3:16 Mission- John 316 Mission works with the homeless to bring restoration to their life and their family. Many in the Tulsa area are homeless. There are some of those that are living in encampments. They will use whatever they have to make a shelter. There are hard camps where there are things built up. A soft camp is where there are things they can be easily picked up and taken with them. Most in the Tulsa area are in a soft camp and all their belongings were soaked or even ruined with the recent storm. John 316 was bombarded with people that needed help during recent storms. It is important that we reach out and be kind to the homeless. One of the kindest things you can do is get them in contact with John 316 (try using the Compassion Card- they contact us and we will come and pick them up and get them what they need) so that we can get them the help they need. Please don't try to reach out yourself. There is something that John 316 calls Inconsidered Charity- many people are trying to help others but what they are actually doing is enabling them to stay in their condition. Christians so often want to help the homeless and those less fortunate. Unfortunately, that help is often not what the people really need. When trying to help others, please contact us at John 316 Mission and let us, and the professionals we work with, help the homeless. For more information, contact us at 918-587-1186 or www.john316mission.org.

Tulsa Realtors help bring their knowledge to you. Although anyone can access a website with MLS properties on it, there is much more to real estate. A good Realtor is more than a tour guide. They will bring community knowledge, experience in negotiations and inspections, help with neighborhood information, plus helping you with the best strategy to help you sell or buy your home. Realtors and buyers and sellers are best working together as a team. The Realtor is not writing the check to buy the house and in turn the buyers and sellers likely don't have the same broad knowledge that a Realtor should. Realtors bring knowledge and can help you evaluate the market to sell your home or to buy the right home. As a seller, you need to work with your Realtor and be a team. When you bring your information together, you get the best results. For all your Tulsa real estate needs, contact Darryl Baskin of The Baskin Real Estate Specialists of eXp Realty at 918-732-9732 or www.darrylbaskin.com.

5 Critical Components to Energy Efficient Homes- The energy efficiency of a home affects you financially when you pay energy bills. Milestone homes has always built with 6 inch exterior walls and with r-19 batting in walls and r-38 blown in insulation in the ceiling. They have discovered that It has been a very good way to insulate a home. It also helps keep things more quiet. There are many other things that can affect the energy efficiency of the home.
1. Placement of your home- which direction the home faces and how much sun exposure your windows have. This can drastically affect your utility bills.

2. Foam encapsulating insulation- This is the spray insulation that expands. It is more expensive but if you are building a bigger home or going to stay a while it is well worth the money to spend.
3. Heating and air- Heating and air and where it is placed in the home is very important. How far the air has to travel in the duct to heat or cool a space is also part of the consideration as well.
4. Roof ventilation- all roofs have to be vented however there are various types. We use a continual vent all the way around the home to allow much more ventilation. This keeps the attic cooler, helps protect your roof and keeps energy bills down
5. Windows and doors- we use casement windows which seal tighter than a single or double hung window. This help eliminate drafts around the windows.

For more information on home remodeling or home building, contact Milestone Homes at 918-298-2101 or www.milestonehomesok.com.

The Everything Insurance Policy- Insurance policies are a contract to transfer risk to someone else in the event an unknown event happens. The question that you have to ask is "How much are you willing to pay to transfer that risk?" One of the first things to consider is this: having a relationship with your insurance agent is extremely helpful. You need to trust them and inform them of changes in your life. They need to be able to give you information and suggestions. This is one way to get the best coverage for your family at the best price.
Many Clients talk about a policy that covers everything. Insurance companies look at various things to determine cost. Insurance companies must figure out how much would they would have to charge to cover everything and what the risk to them is for covering everything. That being said, there really isn't an everything policy. In the past, things were different. Now, things are changing rapidly and we have different things to worry about and new questions arising. Now we have to worry about cyber theft and damage from the internet. Insurance companies must now determine if they will cover data as regular property. Most of them will not cover data as regular property. Insurance companies have to contemplate all these changes that occur in the world and how that will affect them and whether or not they will cover those things. Most policies will tell you what they exclude versus what they include. It is important that you know your insurance policy and what is or isn't covered. For all your Tulsa insurance needs, contact Tedford Insurance at 918-299-2345 or www.tedfordinsurance.com.

All Tulsa MLS on one site- One address, Thousands of homes- Home Guide Tulsa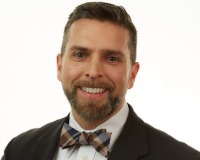 Author:
Darryl Baskin
Phone:
918-732-9732
Dated:
July 20th 2016
Views:
247
About Darryl: ...