The Future Of Real Estate Discusses Development
Earthquake Insurance- With earthquakes in Oklahoma increasing more and more people are thinking about earthquake insurance. Just as with other types of insurance, there can be moratoriums put in place which prevent insurance from being added for a specific period of time. Currently there is a moratorium in place for earthquake insurance. Each company is different so talk to your insurance agent about adding an earthquake insurance policy. For more information on earthquake insurance in Oklahoma, contact Tedford Insurance at 918-299-2345 or www.tedfordinsurance.com.

QUICK TIP- structural problems and the weaknesses in your building can be brought to light during earthquakes and other climate changes. Not all structural issues and cracks in your property are covered so talk to your agent or check your policy to find out more.

Real Estate Development- When the city of Tulsa wants to do something, such as repairing or developing an area they get their money from usage or other taxes. Development occurs generally where people are or they are going. Cities have begun to create their own commercial developments which means that taxes go there. There is a disagreement over 71st street and Riverside Drive or Helmerich Park. There is a proposal that could include development including banks and other things that would bring in sales tax. AT one time it was intended to be the aquarium. Developing real estate involves taking a chance. In many cases, such as river development in Jenks, it would be considered successful. Jenks has grown and much has improved because of the river development. When development is considered, its important to ask the hard questions. What kind of legacy will it leave your children? What benefits will occur? Where does this take us in 10, 20 years? These discussions are important and can help enhance the development and decisions that occur.

For Tulsa area real estate needs, contact Darryl of The Baskin Specialists of eXp Realty at 918-732-9732, 918-258-2600 or www.darrylbaskin.com
For Tulsa county abstracting needs contact Smith Brothers Abstract at 918-582-2148 or www.smithbrothersabstract.com
For Tulsa area mortgage questions, contact TTCU The Credit Union at 918-749-8828 or www.ttcu.com.

One Address, Thousands of Homes- Home Guide Tulsa
7534 S Richmond Avenue Tulsa, OK- $239,500- Total re-do, hand-scraped hardwood floors, new windows, 2400+ square feet.

1600 N 70th West Place Tulsa, OK -$199,000- spectacular view plus home and guest home.

12716 E 137th Street Broken Arrow, OK-$180,000- Bixby Schools, 2188 square feet, 1/2 acre lot plus additional lot included.

8211 S Marion Avenue Tulsa, OK-$169,900- 4 bedroom , one level, Jenks.

64 N Utica Avenue Tulsa, OK- $147,000- commercial with over 3600 square feet, garage, office area, tilt up concrete construction, near expressway.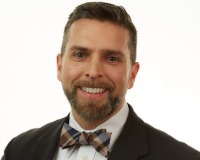 Author:
Darryl Baskin
Phone:
918-732-9732
Dated:
December 10th 2015
Views:
322
About Darryl: ...