The Future Of Real Estate Discusses Discount Fees
Homeowners- Should You Be At Home While You Show a House- It is really distracting to have homeowners at home while a showing is occurring. Home buyers are not really interested in where you son scraped his knee or pictures of the home while it was being built. They are not interested in much of this stuff until they are under contract and purchasing the home. They selected their realtor for a reason. Let the realtor do their job. As a homeowner, you need to trust your realtor and let the buyers realtor work with the buyer. Don't hang around while they are looking. It can detract from the home when you are there or are trying to sell the buyer on your home.

QUICK TIP- A good sales person will learn what is right for that buyer and will help them to find what is right for them. Sometimes its understanding that the buyer doesn't want to chat and needs some time to just look and think.

Real Estate Fees and Discounts- What will you really get? When you sell your house with someone who offers a discount, is the service gonna be there? Will they give you bad service or less work because they are getting paid a fee regardless? The savings when you sell a house doesn't come when you list your house. It comes when you close the house. If you are paying someone up front for a discount and it doesn't close or you don't get the terms you want, you are not saving anything. Where is the incentive for them to do the work correctly. When you are getting a reduced fee, you are really getting a reduced service. You are getting less and paying less. When you pay traditional real estate fees/commissions you are getting the full service. It takes the real estate agent a lot of work to sell your property and they are paid for that. Ask yourself if you really want to trust your most expensive asset to someone offering a discount service? Know the facts, what you are getting, what you are not getting, what you are paying. Make sure you know all the information and make the decision accordingly. When you have the right information and all of it, you can make a good decision for your family. When you are talking to a real estate professional, be discerning. Trust them but verify what they say. Ask them to tell you why the information you give them is true? Make sure you have the level of trust with your realtor that you know they are telling you the truth. For all your Tulsa area real estate needs, contact Jackie Stokes of eXp Realty ( for the Bartlesville area) at 918-337-9293 or Darryl Baskin of eXp Realty at 918-732-9732 or www.darrylbaskin.com.

Why are homes over $500,000 not selling like they used to? It wasn't that we all of a sudden had too many homes over $500,000. It was we had too many over $1,000,000 which means those sellers reduced their sales price to say, $800,000 and that affected the $500,000- 800,000 homes. Around 2007-2008 people went through the process of down-sizing and relocating. Also new construction costs have gone up. When this happens you start to get a squeeze and over supply of inventory under $500,000. There are areas of Tulsa where this may not happen or may not be happening currently. With all of the data available you need to look at the specific area where you are looking or selling. Real estate in Tulsa now is really local. Where does you buyer or seller need to be in the market to meet demand and get the right offer? You can't always make that happen but you can influence the market when you have the right information.

What is your best selling price point right now? Traditionally its between $150,000 and $300,000. IF its a good property in the lower end, it will be gone in no time. Those that have leaks, structural repairs, or other repairs needed, will often sit on the market longer.

Kendall Whittier Main Street- We are a non- profit which participates in the main street program in order to save downtown areas everywhere. Our job is to breathe life in to these little commercial pockets downtown. Our goal is to save the old downtown and breathe new life to these areas. Why not save them instead of tearing them down? In the last years we have had over 20 businesses open up, 160 jobs, and 12 million in private investment. People are discovering the neighborhood and taking a chance. Right now there are more building and businesses coming and bringing even more jobs. If you are interested in investing in the Kendall Whittier area or would like to know more contact them at 918-633-1934 or http://historickwms.com/http://historickwms.com/

Tulsa MLS- Real Estate for Sale
3471 E 75th Place Tulsa- $249,500- Jenks Schools, pool, split level, deck.
9610 S Winston Avenue Tulsa- $499,000- gated entrance, private cul-de-sac, pool, hot tub
6122 S Garnett Road Tulsa- $1,100,000- 5 retail spaces in front or 4 with expansion area
8308 S Indianapolis Place Tulsa- $178,000- cul-de-sac, private, new windows, screened in porch, 3 patios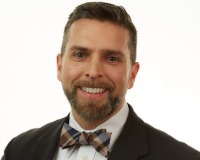 Author:
Darryl Baskin
Phone:
918-732-9732
Dated:
August 20th 2016
Views:
192
About Darryl: ...