The Future Of Real Estate Discusses Downsizing Your Tulsa Home
Court Appointed Special Advocates give a voice to neglected and abused children in court. When a child is removed from their home due to suspected abuse or neglect, the child becomes part of the system. When a CASA volunteer is appointed, they will stand by the child and seek out the truth. They will seek the truth by talking with the children, foster parents, therapists, teachers, attorneys, and anyone involved with the case. For more information about CASA and how you can be a part, contact them at tulsacasa.org.

The Art of Downsizing Your Tulsa Area Home- It can be difficult to downsize. Realize that you have been in your Tulsa area property for a while and many things in your home have aged. What still may seem newer to you will be outdated to Tulsa buyers. Buyers preferences are totally different than what your preferences may be. As a Tulsa home seller, you need to reset your whole paradigm to make your home fit the current Tulsa real estate market. Have a consultation with a Tulsa Realtor about this process. Get their opinion about what needs to be done and how you can sell your Tulsa home and move to a smaller home. Let them help you make the best decision. It is a good idea to start a year or more in advance. Start getting rid of things that you don't need or things that will not fit where you are going. Think through important items that may be heirlooms that you want to pass on to a specific friend or family. Other items can be donated or thrown away. The art of downsizing is going through this process. For more help with downsizing contact Darryl Baskin of eXp Realty at 918-732-9732 or www.darrylbaskin.com. For more information on Inverness Village, a continuing care retirement community, contact Jessica Paige at 918-388-4225

Making the Tulsa MLS Work for You- When you are buying or selling a home, take the time to interview your Tulsa real estate agent! Make sure they have the right marketing tools to sell your home, have a personality that you can get along with, have knowledge of the Tulsa area market and the Tulsa properties you are looking for or selling, and have experience working with Tulsa buyers and sellers. One of the tools that Tulsa Realtors use is the Tulsa Multiple Listing Service. Realize the Tulsa MLS works well. What makes the MLS so great is the cooperation that agents have with each other. They agree to work with each other in return for payment. They are agreeing to pay other brokers as well. This is a value to you as a home seller or home buyer. This agreement brings agents and buyers from all over the Tulsa and surrounding areas to your door. Learn how to make the system work better for you. Want more information? Contact Darryl Baskin of eXp Realty at 918-732-9732 or www.darrylbaskin.com for a free consultation on selling your Tulsa home or buying a Tulsa area home.

Delays in Closing Due to Your Tulsa Abstract- A tax lien on your Tulsa title can cause a delay in closing. If a tax lien has incorrect information listed, or the wrong person is listed, then we have to go through a process to make sure it is corrected and closing can proceed. Most things can be taken care of quickly. There are times where delays occur. We do our best to minimize delays in your Tulsa closing as much as possible. The sooner we get the information that we need, the quicker we can get problems taken care of and the quicker we can close. If there are delays in buyers getting information to the Tulsa area lender, that can delay closing. It is important that all parties in the transaction get their information to the Tulsa area abstract company as quickly as possible. No two sales are alike. There are different situations that arise with Tulsa area real estate transactions. At Guaranty Abstract, there is a system that we use to help make the process go more smoothly and to help catch mistakes that may be on the title. For Tulsa county Abstract needs, contact Guaranty Abstract at 918-496-9090 or www.guarantyabstract.com.

The entire Tulsa MLS on one site- One Address, Thousands of Homes- Home Guide Tulsa
2222 W 201st Street Mounds- $639,000- acreage, mother-in-law apartment with separate entrance, 5 bedrooms, over 6000 square feet, shop, plus more.

630 Meadowood Drive Broken Arrow- $168,500- Indian Springs Golf Course, 2778 square feet per courthouse, 4 bedrooms, 2 full 1 half bathrooms
1812 W Sandusky Street Broken Arrow- $239,000- Golf Course, beautiful view, modern kitchen, 3 bedrooms, 2 bathrooms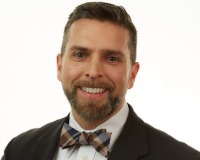 Author:
Darryl Baskin
Phone:
918-732-9732
Dated:
February 11th 2017
Views:
161
About Darryl: ...