The Future Of Real Estate Discusses Downtown Tulsa Development
Junior Achievement is serving over 50,000 per year in all grade levels and is teaching kids financial literacy. It is becoming more uncommon for kids to know how to balance a check book, how to pay bills, how the stock market works, how business really works. Junior Achievement teaches all those things plus much more. As a business person, you can help out. You an apply your knowledge using a pre-written curriculum and teach kids what they might not otherwise learn. For more information on Junior Achievement contact www.jaok.org.

Downtown Tulsa Development- Downtown Tulsa is a great place to be and take your family and friends. There are more people living downtown. There is a wide range of living spaces downtown. Nelson Stowe Development has multiple properties downtown. The Coliseum is a newer development that is on the lower end of costs. The Boxyard was based on a place in London called Boxpark Mall built out of shipping containers. 3rd and Frankfurt is where the Boxyard is located. In order to make these shipping container meet building codes there is much work that has to be done. The Edge is a project that is located near the Blue Dome District. For more information on these projects or upcoming projects, contact www.nelsonstowe.com.

Real Estate Efficiency- Homes are becoming more efficient today, however as times change so do our homes. What is efficient and top of the line today will be outdated years from now. As time goes one, we have to remodel and keep up with the times. Often our lifestyle dictates design. As our lifestyle changes, our design will change as well.

Tulsa Area Homeowners Insurance- Keep your property insured to value! If you have a $500,000 property and you only insure it for $300,000 the insurance company is going to ask some questions. This will affect how they settle claims you may have. You may only get a percentage of damage. It is important that you go over your insurance annually with you insurance agent. There may be times that you need additional coverage due to life changes, or even can drop some coverage. Tell your insurance agent when you have life changes so that they can help ensure you have the best information and the best coverage for you and for your family. For all your Tulsa insurance needs, contact Tedford Insurance at 918-299-2345 or www.tedfordinsurance.com.

For all your Tulsa real estate needs, contact Darryl of The Baskin Real Estate Specialists of eXp Realty at 918-258-2600 or www.darrylbaskin.com.

Tulsa Homes for Sale
One Address, Thousands of Homes- Home Guide Tulsa
6196 W 77th Street Tulsa- $960,000- 52 acres in town

9002 S Lakewood Court Tulsa- $399,998- 5 bedrooms, 5 full, 1 half bathroom

1600 N 70th West Place Tulsa- $199,000- 1 bedroom with separate guest house, contemporary with a view

12716 E 137th Street Broken Arrow- $180,000- 1+acres, lots of trees

N 214th West Avenue Sand Springs- $33,000- approximately 3 acres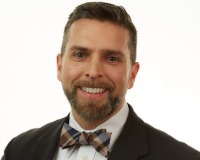 Author:
Darryl Baskin
Phone:
918-732-9732
Dated:
October 24th 2015
Views:
753
About Darryl: ...