The Future Of Real Estate Discusses Electrical Code Changes
Recalling mortgage rates back in 1994- they were in the 9-10% range- we realize that rates won't stay this low forever. We realize that those in the mortgage and real estate fields keep saying that rates will go up. No one can say for sure when this will happen but it will eventually happen. Once rates go up, they won't go back down right away. Don't find yourself scrambling to buy or sell when this happens. If you are thinking of buying or selling you home in the next couple of years, talk to us now and find out of it would be of benefit to you and your family to buy or sell now. Don't find yourself in the position where you can't purchase or refinance because rates are too high and you are unable to qualify. For all your Tulsa area mortgage needs contact TTCU The Credit Union at 918-749-8828 or www.ttcu.com. For real estate questions and needs, contact The Baskin Real Estate Specialists of eXp Realty at 918-258-2600, 918-740-0077 or www.darrylbaskin.com.

Electrical Changes and Homeowners- The electrical code is different than what was in previous years, especially with new homes. The inspectors are going to be looking for double taps (two circuits on one breaker) on your electric circuits/breakers and many other things. Legally an inspector can't approve these double taps! It has been 10-15 years since the code changed in these areas but for many homeowners, they won't know the code has changed until they go to sell or purchase another home. There is a lot of technicality in the electric installation and repair business. Don't hire just anyone or you could find yourself with less than the best work and problems with your inspection. You could also find yourself paying for future repairs and risking your future safety. **A tip to help inspections go more smoothly- make sure all the light bulbs are working and that your appliances, light fixtures and other things work properly. These are things the can be frustrating for home sellers but can often be avoided with some simple and minor checks and repairs up front. For all your Tulsa area electrical repairs and installations contact Murray Electric at 918-835-9605 or http://murrayelectric.com/.
Tulsa Homeowners Insurance and Investment Properties- Investment properties can be a little scary to some. When you start out you might purchase a smaller, less expensive property. It is important, however, that you start early with professionals you can trust. The right professionals can cause your experience to be much smoother and with fewer problems than when you are working with professionals that don't have the right experience, knowledge, and integrity. Don't forget to make sure that your insurance coverage is taken care of on all of your investment properties. Insurance can be much different with investment properties than in a home that you are living. Talk to your Tulsa insurance agent about these differences, how they affect you and what coverage you need and will be comfortable with. Learn how to take advantage of the differences by being informed and being able to make good decisions. For Tulsa area insurance needs, contact Tedford Insurance at 918-299-2345 or www.tedfordinsurance.com
For Tulsa county mortgage abstracts, contact Smith Brothers Abstract at 918-582-2148 or http://www.smithbrothersabstract.com/
For Tulsa real estate contact The Baskin Real Estate Specialists at 918-258-2600 or www.darrylbaskin.com.

Tulsa Area Real Estate for Sale
9002 South Lakewood Court- $429,000- 5 bedroom, Union schools, 4318 square feet, 2 living plus gameroom, saferoom, lots of nice updates.

6798 Timberlane Road- $365,000- One level, over 3000 square feet, remodeled kitchen, 3 living areas, great for entertainment.

One Address, Thousands of Homes
- Home Guide Tulsa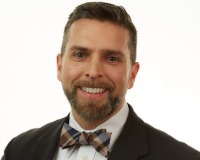 Author:
Darryl Baskin
Phone:
918-732-9732
Dated:
May 16th 2015
Views:
454
About Darryl: ...