The Future Of Real Estate Discusses Encroachment
Junior Achievement- Junior Achievement does some incredible things for our students. When we think about all the things we know we realize that much of what we know we learned from others. Junior Achievement does that by teaching kids about financial literacy. They teach based on the students age and level of learning. They learn how a business runs, how to pay bills, how to balance a checkbook, how the stock and bond market runs, how a city's economy works, how to read your utility bill and even how taxes and elections work. Many students graduate high school without knowing many of these important things. To become involved or volunteer in Junior Achievement contact them at www.jaok.org.
What's Going on Around Tulsa?

Festival of Trees at Philbrook Museum- November 21, 5-8pm, free to the public, arts and crafts for kids.
Utica Square- Lights on ceremony at 6pm on November 26, 2015.
Glow on the Green at Guthrie Green- November 29, 2015 all downtown Christmas lights will be turned on and at 3-7pm Guthrie Green will have a holiday market, arts and crafts with kids, and more.
Winterfest- November 27-Jan 17 in downtown Tulsa.
For more information visit www.homeguidetulsa.com and check the bottom of the page.
Why is Fall and Winter a Good Time to Buy?- Winter Buyers are generally more serious. There is often less competition in the Winter because most buyers that look are serious buyers. They are not likely to be looking for design ideas but are likely out to purchase. In addition, right now in the market, interest rates are at a great rate which means more home for you money. For all your Tulsa real estate needs and questions, contact The Baskin Real Estate Specialists of eXp Realty at 918-732-9732.
How to Deal With Squatters on Your Property for Sale?- There are many things to consider- legal issues of landlord and tenant act, do they have permission to be there, and much more. It can take some time to get through the eviction process of that is the proper procedure under the law. Coaxing people out can be more effective sometimes though. Always file for eviction and follow the proper legal process for your situation. However, letting them know that you will withdrawal the eviction notice if they leave before a certain time can sometimes help them be motivated to leave.
Selling and Rental/Leases- If you are selling your home but have a renter that is still in their rental/lease contract, what do you do? The sale is subject to the lease, unless there is a provision in the lease that states otherwise. The tenant will get to stay if there isn't . You can buy your way out of the lease but giving them a free month or $x in order to buy them out of their lease. Most people are willing to work with you if you understand their situation and try to work with them. Be courteous and try to work with them.

If Someone Died in My Home Do I Have to Tell? This is called a psychologically impacted property. What we have to disclose in Oklahoma are physical defects to the property- roof leaking, lead based pain, wiring issues, history of a fire, etc. Homeowners don't have to disclose a death, crime or murder however.

Encroachment Problems?- Many times property owners find that one owners fence is encroaching on the others property line. Sometimes this will work out well and the homeowners will work together to fix it. Others times it doesn't work out well. When one owner decides to sell their property what happens? The first step is to hire a land survey company to show the actual boundary for the property for the purpose of knowing not only property line but where the fence can be placed. The easiest way to deal with this is to coax them out and get them to fix the problem without spending a lot fighting over it. For more information on Tulsa Abstracts contact Drew Dossey of Smith Brothers Abstract at 918-582-2148 or www.smithbrothersabstract.com.

Find the Multiple Listing Service Tulsa- One Address, Thousands of Homes at Home Guide Tulsa

13706 S 18th Street Bixby- $630,000- 4782 Square feet, almost 1 acre lot, circle drive, 2 story porch, side entry 4 car garage.
9610 S Winston Avenue Tulsa- $525,000- Hunters Point 2, pool, water features, outdoor fireplace
3471 E 75th Place Tulsa- $334,500- extra lot included, pool, custom home
4547 E 185th Street Bixby- $249,000- 4 bedroom 3 bath home on 5 acres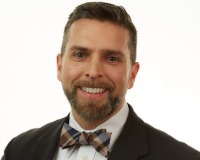 Author:
Darryl Baskin
Phone:
918-732-9732
Dated:
November 14th 2015
Views:
338
About Darryl: ...