The Future Of Real Estate Discusses Getting The Best Insurance Prices
Getting the Best Tulsa Insurance Prices- When you are trying to get an accurate insurance quote, please give the agent all the information they need. Develop a relationship with your agent so that you trust them and can give them that information. Many times, the more information you give them the more they can help you. They can do their best work for you when they have all the right information. For all your Tulsa insurance needs, contact Tedford Insurance at 918-299-2345 or www.tedfordinsurance.com.

Tulsa Abstract Storage- Every time you buy or sell a property you will have to produce the abstract. When you decide to store it yourself you take on risk that it will be damaged. Any damage or loss means that the abstract must be redone and if you store the abstract you are responsible for it. That can be costly. We recommend storing your abstract with a licensed abstract company. This reduces your risk of damage or loss. We store abstracts for free. For all your Tulsa abstract needs contact Guaranty Abstract at 918-587-6621 or www.guarantyabstract.com
Tulsa Mortgages for Your Situation- Financing is different for owners that occupy a home versus owners that do not live in a home. In a situation where an owner wants to do some remodeling on a home in order to sell it there are different options. One option might be a construction loan. In this type of loan, an appraiser will appraise the property based on the value after the work is complete. They may ask to see the plans and specs of the work to be done and they can, in turn, give an appraisal based on the end result. This can be a really good option for homeowners who are planning to sell but need to do some work first. It can also be a good option for buyers who want to buy a home that needs work or for someone who wants to remodel their home. Every family's needs are different. An loan that might work for a neighbor may not be ideal for you. Talk to your mortgage company about the options you have for your situation. Make sure they know if you are planning to resell, rent out the property, or live in it to insure that you get the best options. For all your Tulsa mortgage needs, contact TTCU The Credit Union at 918-749-8828 or www.ttcu.com.

Tulsa MLS- Tulsa Real Estate for Sale
Home Guide Tulsa- One Address, Thousands of Homes
Destiny Lane Skiatook-$75,000- 2 parcels available, close drive to downtown

6122 S Garnett Road Tulsa- $1,100,000- retail center, 7500 square feet in back plus retail frontage
8421 S Phoenix Place Tulsa- $409,000- active adult living, 2 bedrooms, tennis, pool, putting green, plus.
1718 N 10th Street Broken Arrow-$224,900- one level, side entry garage, 4 bedrooms, 3 bathrooms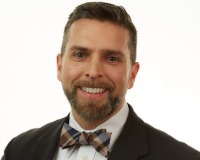 Author:
Darryl Baskin
Phone:
918-732-9732
Dated:
August 27th 2016
Views:
343
About Darryl: ...