The Future Of Real Estate Discusses Home Buying With No Credit
John 3:16 Mission serves those who have become homeless. Many have become homeless due to loss of a job or an unfortunate situation. They don't just feed the homeless they restore them to life. They work with them in many ways to help repair the circumstances that caused them to get to the point of being homeless. For some they don't have a safety net and don't have others with whom to turn. For information on donating to John 3:!6 contact them at http://www.john316mission.org/.
There is a lot of controversy going on with the Davenport Lofts downtown. Several investors have gotten together to build a building downtown with parking, living space and a rooftop terrace. There have been people getting together to come against this because they want it built somewhere else. Some don't want "rich" people living there or they are concerned that the building will increase costs for other owners downtown.
A group approached us at Cross Timbers at Skiatook lake and wanted to put in an event center. There are weddings and many other events that can take place here. The ribbon cutting ceremony has taken place. 10,400 square feet building on the water, full landscaping, architectural lighting and much more. A beautiful place full of rustic elegance to hold your special event. There will be another new event center opening in the next year or so as well. For more information on Skiatook Lake, Cross Timbers, and the event center, contact Ron Howell at 918-636-0067.

Tulsa Area Home Loans with No Credit- Non occupying co borrower situations can be difficult to get a mortgage for. A borrower in most cases will have to qualify for themself. In this type of situation, a borrow may not have bad credit but just have no credit but may also may have someone to co-sign for them. In these situations we look at alternative lines of credit- rent, cell phone bills, utility bills, etc. If we can establish that you have had recurring bills such as rent or utilities that you have paid on time then we can often get a line of credit established for a home purchase. When it comes to things like bankruptcy, it will depend on the type of loan you are looking for. Each have different criteria. Some will consider a loan as soon as 2 years if you can show you have improved your credit, re-established your credit and started saving money. There are many different circumstances that home buyers may face in life.
For first time home buyers.....Have an idea of what you want you budget to look like. What do you feel comfortable paying? Our mortgage officers can help you do an analysis to help.
Talk to TTCU The Credit Union about your situation and find our what loan may work well for you or what you can do to improve your situation in order to purchase in the future. For more information, contact TTCU at 918-749-8828 or www.ttcu.com.
For Tulsa County Abstracting, contact Smith Brothers Abstract at http://www.smithbrothersabstract.com/

For Tulsa real estate information contact Darryl Baskin of eXp Realty at 918-740-0077 or 918-258-2600 or www.darrylbaskin.com.

One Address, Thousands of Homes- Home Guide Tulsa
3510 North Narcissus Court- Broken Arrow- $287,900- 3 car garage, 4 bedrooms, golf course.

1623 East 74th Place- Tulsa, $158,900- 2480 square feet, 3 bedrooms, 2 full 1 half bathrooms.

4612 East 57th Place- Tulsa- $139,900- 1863 Square feet, hardwood floors, 2 car garage, 3 bedrooms, one level.
1442 East 140th Place- Glenpool- $117,000- 3 bedroom, 2 bathroom, 2 car garage, 1337 square feet.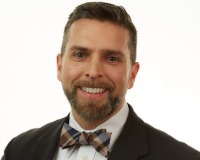 Author:
Darryl Baskin
Phone:
918-732-9732
Dated:
June 29th 2015
Views:
432
About Darryl: ...