The Future Of Real Estate Discusses Home Equity Loans
John 3:16 Mission- When you're homeless you don't get a break from the heat like most of the rest of us. We take for granted that we can get in a vehicle or a business or home and cool off. The homeless don't have that opportunity because they are not generally welcome in a business to cool off. Instead of giving money directly to a homeless person, consider giving to John 3:16 Mission. John 3:16 helps restore the homeless back to a productive member of society where they are able to work and provide for their family and themselves. For more information on John 3:16 Mission, contact them at http://www.john316mission.org/
Home Equity Line of Credit- Often, homeowners want to remodel, add on, or convert part of their home. A home equity line of credit allows you to borrow the money and pay it back. It is a great product for people who wan to fix up their house before they sell it or even for other reasons. Things to consider- if someone is offering you a 100% second mortgage on your home, run away. Think about why you would be getting a second mortgage or home equity loan. Strategically think about what the purpose of the loan is, what is the end benefit. If you borrow to use the money for vacation you will get no financial benefit out of it . What would that do in the future if you need to sell the house or your finances decline? If you are using it for remodeling or adding on, will your home value increase? How quickly would you pay off the second mortgage? If you are thinking about a second mortgage or a home equity line of credit contact TTCU The Credit Union at 918-749-8828 or www.ttcu.com/ .


QUICK TIP- Private Mortgage Insurance is insurance for the lender when the homeowner is borrowing more than 80% and there is extra risk for the lender. The borrower pays for insurance for the extra 20% (anything above 80% loan) of the loan that the lender would lose if you defaulted.
Price Per Square Foot- Price per square foot is used to value a home and for many other reasons but there is more to a home and its value than this. For example, you might have to have a home that is slightly smaller in square footage but has a larger garage that give you room to get out or store things in the garage.
Paying more than appraised value- When is it okay to do so?- An appraisal is really another persons educated opinion in order to help protect the lender and help the lender value the property. A lender will not go above that opinion. Sometimes, an appraiser is not familiar with the area or isn't aware of some features of the house. In some cases, this gives the property a value that may not be as high as another appraiser would give it. Consider this- what is the value of the home to you? Is it worth it to you? Is it worth it to you to go to you second choice? Remember- if you put in a $50,000 pool in your home but only get 20,000 of value out of it, you are basically paying more than appraised value. The same holds true if you put in more expensive tile or granite and don't get full value out of it. What is it worth to you?

Different investors (lenders) require different things and won't always allow certain comparables when an appraisal happens. Every subdivision has a life cycle of sorts when it comes to value.

QUICK TIP- An FHA appraisal remains on your property for 6 months!

For Tulsa county abstract contact Smith Brothers Abstract at 918-582-2148 or http://www.smithbrothersabstract.com/
Tulsa Real Estate For Sale
One Address, Thousands of Homes- Home Guide Tulsa
6832 East 108 Street- Jenks Schools- $589,000- 5743 Square feet, 4 bedroom, 3 full, 2 half bathroom
10626 South 70 East Ave- Jenks Schools- $699,000- 6714 Square Feet, 5 bedrooms, 6 full, 1 half bathrooms, fireplace in master suite, office, gameroom, nice front view.
6798 Timberlane Road Tulsa- $325,000- Ranch home south of Southern Hills Country Club.

3510 N Narcissus Court Broken Arrow- $279,000- gated community, backs to golf course, 3648 square feet.
10150 Hwy 52 Highway Okmulgee-$215,000- 1860 square feet, 28 acres
4301 S 35th West Avenue Tulsa- $39,900- 2 bedrooms, 1 bathroom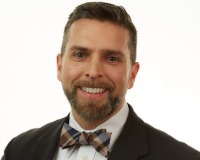 Author:
Darryl Baskin
Phone:
918-732-9732
Dated:
August 9th 2015
Views:
553
About Darryl: ...