The Future Of Real Estate Discusses Home Inspections
Junior Achievement is a program that educates our children on financial literacy. JA brings business owners, mentors, volunteers to come into the classroom and teach a curriculum and apply their life and business experience to children. They teach all about the stock market, running a business, balancing a checkbook, reading utility meters, paying bills, interviewing for a job, managing a business and so much more. Many kids graduate high school without this basic knowledge, it leaves them less prepared for the real world. For more information on Junior Achievement and how you can be a part, contact them at tulsa.ja.org

Paul Revere Reading Society brings historical characters to life in order to bring reading to life for kids. There is a limited space in this program. For more information about this program and how to bring it to your school, contact Oklahoma State Senator Dan Newberry at 405.521.5600 or www.okstate.gov.

Why Should You Get a Home Inspection?- There are lots of reason to get a home inspection. Here are a few of them...

1. Peace of Mind- besides what you find out might change the situation and can change the future of that home. You also get negotiating power if there are problems discovered.
2. Safety- A home inspection helps ensure you and your family are safe in your home. Many homes have older wiring and other issues that can cause a hazard with age.

3. Save Money- As a home buyer, you can save lots of money by getting an inspection. It's no fun to find problems after you close on a house and wind up having to spend the to make repairs that could have been negotiated or repaired beforehand. As a seller, getting a home inspection before you list can save you money as well. You can be made aware of problems, big and small, that could affect that sale and price of your home.

4. Future Costs- Your home inspection may come back fine now but may indicate that the roof will need to be replaced in about 5 years. This allows you to budget for future costs.
5. Maintenance- Maintenance issues are often forgotten but will save you money if they are done now. It may be as simple as moving dirty away from the foundation because there is moisture being held there or it invites termites. It may also be your air conditioner and furnace maintenance. 6.. Confidence in the Future- Records from home inspection and maintenance repairs can give a future buyer more confidence when thinking of purchasing your home down the line.
Roof Inspection, EMP, Structural Inspections are the basic inspections to start with. There are also other inspections depending on your concerns and the specific home you are considering. Talk with your Realtor about your property and which inspections to consider.

Getting a Mortgage on Your House- The bond market affects that interest rates. Our rates have been pretty flat for a long time. We have gotten accustomed to the rates as they have been. Years ago, when interest rates went down to 13% from 17-18% it was a major deal. The bond market has dropped all the way down to 1.7%. That mortgage rates are down to about 3.5%. To compare rates, compare APR- or Actual Percentage Rate. The closer the APR is to the percentage rate the less your closing costs are. If you are thinking about doing any kind of construction loan, remodeling loan, or purchasing a home, think about doing it now. If you are thinking about selling your home, you will get a higher price because rates are low and there are less homes on the market.

For more information about mortgage rates, mortgage loans, or Tulsa area real estate, contact TTCU The Credit Union at 918-749-8828 or ttcu.com or contact Darryl Baskin of eXp Realty at 918-732-9732 or www.darrylbaskin.com.

One Address, Thousands of Homes- Home Guide Tulsa

6206 E 105th Street Tulsa- $2,100,000- indoor pool with guest house, 6 bedrooms, 6 full 2 half bathrooms
18402 S Memorial Drive Bixby- $899,900- approximately 100 acres, will divide acreage
4547 E 185th Street Bixby- $249,000- 5 acres, 4 bedrooms, 3 bathrooms, 2 car garage
253 E 29th Street North Tulsa- $27,000- excellent investor home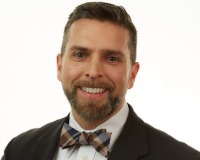 Author:
Darryl Baskin
Phone:
918-732-9732
Dated:
February 27th 2016
Views:
396
About Darryl: ...