The Future Of Real Estate Discusses Homeowners Insurance And Intentional Acts
John 3:16 Mission- John 3:16 Mission in Tulsa works with homeless persons to restore their life. John 3:16 feeds and clothes the homeless but they also work with them to provide job training, food, clothing and much more. John 3:16 is a hand up not a hand out. As Tulsans, we are very generous. Consider this however- giving money to people standing on the street corner is not always the most beneficial for them. Before handing money to the homeless, consider if the act of giving them money is going to be a true benefit for them? If you want to bless the homeless, give them a compassion card. The compassion card has a phone number on it that will get them in touch with John 3:16 Mission. The Mission will come pick them up and provide them with anything they need. For more information on the Compassion Card or how you can help John 3:16, visit www.john316mission.org.

How does Great Britain affect the my Tulsa home mortgage? Britain exited the European Union which means there is uncertainty in the financial market. The US represents over 50% of the financial transactions in the world. Britain comes in just under the US. When Britain makes big changes, such as voting to leave the EU, uncertainty occurs in the world where finances are concerned. This generally means that people will take their dollars where they feel things are certain, such as the US bond market. As we look at this further, it could mean that as this happens, the bond rate will continue to go even lower. These things make the dollar stronger but there can also be hyperinflation as a result. Down the road, as things in the EU get together again and level out, dollars will leave the US and there will be another shift. If you are thinking about refinancing your home or buying a home, now is the time to consider it. Talk to your mortgage officer for more information. For all your Tulsa area mortgage needs, contact TTCU The Credit Union at 918-749-8828 or www.ttcu.com.

Homeowners Insurance and Intentional Acts- Intentional is not covered! Your insurance policy will have a built in clause that will not cover acts that are intentional. Many intentional acts are illegal and are for the purpose of cheating the insurance company. Insurance covers unexpected, sudden and accidental damage. This is often something caused by a fire or storm. In order to prevent damage from occurring that insurance won't cover, think! When you are doing things around your home, think through the act before you start. Think about what's taking place and what's about to happen. Think about the long term possibilities of the act and the consequences. For all your Tulsa area homeowner insurance needs, contact Tedford Insurance at 918-299-2345 or www.tedfordinsurance.com.

Tulsa MLS- Tulsa Real Estate for Sale
One Address, Thousands of Homes- Home Guide Tulsa

6122 S Garnett Road Tulsa- $1,100,000- commercial property
13706 S 18th Street Bixby- $599,000- circle drive, side entry 4 car garage, backs to pond, 4 bedrooms
8421 S Phoenix Place Tulsa- $409,000 and 8430 S Phoenix Place Tulsa- $340,000- 55+ community with amenities and smaller single level luxury high quality homes with no yard maintenance
For all your Tulsa real estate needs, contact Darryl Baskin of eXp Realty at 918-732-9732 or www.darrylbaskin.com.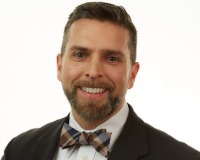 Author:
Darryl Baskin
Phone:
918-732-9732
Dated:
June 26th 2016
Views:
308
About Darryl: ...