The Future Of Real Estate Discusses How Interest Rates Affect The Price
How interest rates affect the price- A $250,000 price at 4% for 30 years... that house payment is $1193.54 (not including taxes or insurance). A payment with a 1/2% increase in rate will be $1266.71. Your payment if you have a 5% increase in price is $1253.22. So a 1/2% change in interest is approximately equal to a 5% change in price. That means that if today you are looking at a house for $250,000 and you lock it in at a lower price, you could pay 5% more for your house and still save money on your house payment. If you aren't sure if you are ready but are currently renting, think about this. Think about what you could purchase and still save money over your current rent payment, plus build equity over time. For all your Tulsa area mortgage needs, contact TTCU The Credit Union at 918-749-8828 or www.ttcu.com.
GAP Search for Closing- This is very important for closing. When you get a loan a title attorney will examine it for inaccuracies and to verify that the title is insurable. When we do a GAP search and look for any gaps in the time frame of the title. Basically the time between when you wrote a contract to the time you close on it. If there are delays then that gap will lengthen. We make sure that the title is insurable or find out what needs to happen to get the title insurable. We will often be doing this the morning before closing because we want to wait until right before closing to do this. If we do this early then a lien place on the title after that time will put a delay on closing and must be handled beforehand. Waiting until closer to closing helps reduce the likelihood of a lien being placed before closing. Most of the time there are few to no issues however issues can arise. There are many different scenarios that can happen but they don't occur often. For Tulsa County title questions and searches, contact Guaranty Abstract at 918-587-6621 or www.guarantyabstract.com.
How to Qualify for a Mortgage- Things have changed in the real estate and mortgage industry in the last several years. With changes in regulations however things are different. We must analyze income, pay stubs, how income is coming in, will income continue for 3 years? I can make an educated decision after evaluating all those many things and the debt to income ratio. It doesn't matter how much down they are paying or how much equity is in their home. Contact TTCU The Credit Union to find out more about how the CFPB regulations affect you. For all your Tulsa area mortgage needs, contact TTCU The Credit Union at 918-749-8828 or www.ttcu.com.

For all your Tulsa area Real estate needs, contact Darryl Baskin of eXp Realty at 918-258-2600, 918-732-9732 or www.darrylbaskin.com.

Tulsa MLS. One Address, Thousands of Homes- Home Guide Tulsa
2512 S 91st East Place Tulsa- $134,900- 1622 square feet, good expressway access, 3 bedrooms, 2 bathrooms
9610 S Winston Avenue Tulsa- $499,000- Hunters Pointe, 4 bedrooms 3 full 1 half bathrooms
E 171st Street Bixby- $1,120,000- commercial acreage- 35 acres, seller will divide
6718 S Atlanta Avenue Tulsa- $199,000- short sale, one level, side entry garage, 4 bedrooms, 2 full 1 half bathrooms
1510 Lakeside Ridge Drive Sand Springs- $435,000- two story balcony, approximately 10 acres, 4 bedrooms, 4 full 1 half bathrooms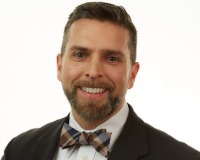 Author:
Darryl Baskin
Phone:
918-732-9732
Dated:
January 13th 2017
Views:
170
About Darryl: ...