The Future Of Real Estate Discusses Information Collection
Visit Tulsa in pictures- Want to see some great pictures of the Tulsa area? Visit www.miketedford.com or www.500px.com.

Lexis Nexis is essentially a database. Its a massive database that collects information. There are others out there as well. One database keeps track of the amount of claims on a property. Lexis Nexis provides information such as that for insurance. It provides an insurance score- which is different than your credit score. The insurance score provides a predictor on whether you will be turning in claims and what type of claims. This helps to determine your insurance costs. It is important to pay your bills on time and to keep a good credit score. The insurance score looks at the credit score in addition to other factors. The insurance score looks back 3 years so if you work hard now to improve your credit score and watch frivolous claims you can improve your credit score for the future. Catastrophe loss from storms are not counted against you because you cannot control that. Trees falling and calling damage can be counted against you though because the insurance company looks at if the tree was dead, did you know it was dead, etc. For more information on Tulsa insurance prices, contact Mike Tedford of Tedford Insurance at 918-299-2345 or www.tedfordinsurance,com.


Tulsa Interest Rates will likely go up in the coming year. If you are looking to purchase in the near future, now might be a good time to start. A rise in interest rates will affect the amount of home you can afford. If you are in a position to buy, you should probably buy. If you are not wanting to purchase now but know that in the next couple of years you will want something different, smaller, etc you might want to consider purchasing now. Obviously no one knows for sure what interest rates will do but there are certain signs that give us a clue that rates are likely to go up.
100% Loan- many people want to purchase a home with a plan to build their dream home 10 years or so down the line. This is a new type of loan that allows homeowners to buy 100% of your loan for raw land with no improvement (up to 25 acres). Then you can work with your architect to build your home and you can get a home loan when you are ready. This is a great loan product and is not offered elsewhere. If you want to build eventually, contact us about this great loan product. For more information, contact TTCU The Credit Union at 918-749-8828 or www.ttcu.com.

For Tulsa real estate needs, contact Darryl Baskin of eXp Realty at 918-732-9732, 918-258-2600 or www.darrylbaskin.com.
Tulsa Real Estate Statistics

Close of November 2015-
Active Listings- 9094
Closed Sales- 922
10.1% of Listed Homes Sold

November 2014 comparison--
6343 Active Listing
969 Closed Sales
15.3 % of Listed Homes Sold

For Tulsa real estate needs, contact Darryl Baskin of eXp Realty at 918-732-9732, 918-258-2600 or www.darrylbaskin.com.
Tulsa Area Real Estate for Sale
One Address, Thousands of Homes- Home Guide Tulsa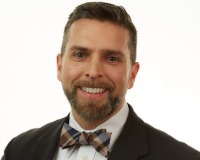 Author:
Darryl Baskin
Phone:
918-732-9732
Dated:
December 27th 2015
Views:
256
About Darryl: ...