The Future Of Real Estate Discusses Insurance And Your Finances
Tulsa Homeowners Insurance and Your Finances- Having an Emergency Fund for unexpected emergencies is very important. When it comes to insurance, having some extra money set aside can help prevent further disaster and reduce the stress load as well. When disaster or damage to your property occurs, you will often (especially in the case of storm damage) need to take steps to prevent further damage, which is required by insurance. For some that may mean covering a damaged roof until it is repaired. Remember that having this extra money set aside for these emergencies and to pay the deductible is very important. If you don't have extra money set aside you may consider changing your policy for one that has a lower deductible until you are able to save up extra in your emergency fund/savings. For Tulsa homeowners insurance questions and quotes, contact Tedford Insurance at 918-299-2345 or www.tedfordinsurance.com.
Native American Land- Years ago, every single Native merican was given 160 acres of land by the Federal Government. 40 acres of that land was homesteaded and it could not be sold or given away without permission by the proper authorities. Many people would try to steal the land in a way that the owner would be unaware. In the abstracting world, we have seen scenarios where this has happened or on the flip side, the owner would "sell" the land to 6-7 different people. Because of the laws, this was not legal. There are many different situations where there are problems on an abstract. Having the abstract on a mortgage checked by a legal and reputable Oklahoma abstract company is very important. Whether it is problem due to laws regarding Native American land or one of many other possible issues and errors, don't try to rush this process, get out as cheaply as possible, or avoid it. Protect yourself and your land! For Tulsa area abstract needs, contact Smith Brothers Abstract at 918-582-2148 or http://www.smithbrothersabstract.com/
For all things real estate, contact Baskin Real Estate Specialists of eXp Realty at 918-258-2600, 918-732-9732 or www.darrylbaskin.com.
Properties Coming for Sale- One Address Thousands of Homes, Home Guide Tulsa

$209,900- Auburge- Full Brick Brick, Across from White Hawk in Bixby, stained concrete floors and carpet, granite, stainless steel, underground storm shelter, more.
3 Bedroom , 2 Bath, 2 Car Garage, Glenpool
Broken Arrow, Remodeled, new flooring, cabinet finishes, appliances, 4 Bedrooms, 2 Bathrooms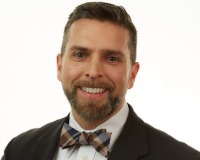 Author:
Darryl Baskin
Phone:
918-732-9732
Dated:
April 12th 2015
Views:
367
About Darryl: ...