The Future Of Real Estate Discusses Integrity And Your Mortgage
Court Appointed Special Advocates- CASA are volunteers who speak for neglected and abused children in court. There are many scenarios in which a child might be removed from their home- while an investigation is being done. As a child, the CASA volunteer is often the only consistent person in the child's life during this time. The CASA volunteer will speak with attorneys, doctors, teachers, therapists, caseworkers, parents, foster parents, the children and others involved in the case. They are then able to give this information to the judge so that the best interest of the child can be done. The CASA volunteers give a voice to children in court! For more information, for free training, and to volunteer contact Tulsa CASA at 918-584-2272 or www.tulsacasa.org.
Tulsa Abstract- Be careful with who you work with when you are purchasing or selling a home. Weird stuff happens all the time when dealing with mortgages and abstracts. Title insurance can often play an important part in your purchase. It not only helps the bank but can also be beneficial for you as well should the abstract have one of these weird situations as a part of its past. For your Tulsa County abstracting needs, contact Smith Brothers Abstract at http://www.smithbrothersabstract.com/

Integrity and Your Mortgage- Unfortunately it is not uncommon to find a mortgage company that does not have integrity/character. There has been some issues with pyramiding. We had a situation where someone wanted to purchase a foreclosure for the payoff and take out his share of the ownership of the property. We had to go and make sure this "owner" was legitimate. Years ago there were problems with pyramiding. Basically pyramiding works like this- someone wants to buy your home. The pay you $10,000 when it is worth $90,000. They then go sell it to someone else for $20,000. That person goes to another person and sells it for $40,000 and that person goes and sells it for $90,000. It became a way to inflate values. The feds really cracked down on this type of things. As a seller, if you sell a house too quickly (less than a year) you have to pay capital gains taxes. If you sell a house less than 6 months (flipping) you need to show that you have made significant improvements to the property. The situation we were in may be a legitimate situation. This shows how important character really matters. Whatever professional you work with, if they don't have character and integrity they won't have your interest at heart and you could find yourself in a bad situation. Understand that unconventional is often okay but make sure that everyone involved knows about the situation. Some situations can be seen as fraud and end up getting you in trouble. For all your Tulsa area mortgage questions, contact TTCU The Credit Union at 918-749-8828 or https://www.ttcu.com.

Hiring a Realtor/ Other Professional- Realize professionals are not just there to fill out paperwork or unlock doors for you. They work to make sure you are getting the best with less trouble. They are there to help guide you away from and through pitfalls and troubles that might occur. They are they to help you realize the consequences and benefits to you in the short term and long term. Don't just select the first mortgage company that you come across or the real estate agent that is selling the home you like. Interview them. Talk to others who have used them and find out how things went. Ask for references.

The Multiple Listing Service (MLS) is not just a place for your home to be listed. It is a cooperative platforms that allows real estate agents from different companies that includes a payment mechanism. The MLS is not just a website. As an owner, do you want to negotiate the sale yourself and show the property yourself. Many times buyers or sellers will purchase or sell For Sale By Owner. In many cases they find that they end up having to pay for repairs that might have been avoided had they worked with a Realtor. The same amount they paid for repairs could have covered the Realtors commission. This is not always just about saving money. There is a value to having the right Realtor that you can't get selling or purchasing the home on your own. All Realtors are not alike. Hire the right Realtor and you will get much more value for your dollar.

For all your Tulsa area real estate needs, contact Darryl Baskin of The Baskin Real Estate Specialists of eXp Realty at 918-258-2600, 918-732-9732, 918-740-0077 (buyer hotline) or http://darrylbaskin.com/.

Home Guide Tulsa- One Address, Thousands of Homes

106 South 273 East Avenue- Catoosa- $250,000- Acreage- tri-level, all new kitchen, 4 bedrooms, 2 bathrooms.

8620 East 39 Street- $129,000- 3 bedrooms, 2 bathrooms, new kitchen, new windows, new doors, new master bathroom.

8233 East 37 Street- $79,900- 3 bedrooms, 2 full 1 half bathroom , one level ranch, pool, needs some work.

435 South Quebec- $74,000- 3 bedroom, 2 bathroom, lower price.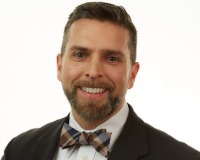 Author:
Darryl Baskin
Phone:
918-732-9732
Dated:
June 17th 2015
Views:
398
About Darryl: ...