The Future Of Real Estate Discusses Investment Tips
Earthquake Insurance- In Oklahoma, earthquake insurance is becoming a more talked about topic. In order to get earthquake insurance you have to wait to endorse a policy for about 60-90 days after the event plus the property must be a certain distance away from the event. Your insurance agent can give you the specific details that your insurance company requires. When you are concerned about earthquakes and your property- 1) find out the deductible and price of a policy 2) determine if it is worth the risk to not have insurance or if you want to spend the money on a policy. Realize this- even though it is after the fact (earthquake) you don't have to wait until another one happens before you think about getting insurance. Take the time to get the information and prices now so that you can make the decision before another one happens.

Recently, when it comes to earthquake insurance, each company had to address what's covered, what's not covered and how it's covered. You will need to know what is covered with your insurance company. Fracking has not been specified at this time. There has not been a direct link yet between fracking, property damage and insurance coverage. For more information contact Tedford Insurance at 918-299-2345 or www.tedfordinsurance.com.

Real Estate Safety- Real Estate safety is very important and can become a little trickier with technology. As a home buyer and home seller it is important that you are cognizant of your Realtor's safety. Your Realtor's safety includes your property's safety. As a Realtor I edit the photos of properties I have for sale in order to take out children's names and other things that I feel could be detrimental online. Don't be surprised if your Realtor asks to take a picture of your ID and sends it to their office for records. It is a small way to help keep your Realtor safe and in turn your property. For more information on Real Estate safety, contact The Baskin Real Estate Specialists of eXp Realty at 918-732-9732 or www.darrylbaskin.com.

Real Estate Investment Tips- Luck is where preparation and opportunity meet. It's not a get rich quick scheme with real estate investment. You are competing in the marketplace with others who are trying to do the same thing. Those I see benefiting the most in terms of cash return are those who have a vision for what they can I do with the property to increase the income. They look at how to: finance it now but provide income, make it more viable long term, bring back money in equity, pay the property down, improve it, do something with the area, and improve it so that they can raise rent. Look at it from a developers mindset. What can you do to increase the income, change it, or ride the wave of improvement for the area? When you do that you are really opening yourself up to many more opportunities. You will never get into the market if all you can do is put it in the calculator and expect the numbers to be perfect. For all your Tulsa real estate needs, contact Darryl Baskin of eXp Realty at 918-732-9732 or www.darrylbaskin.com.

Saving Money on Taxes- Homestead means you are occupying the property and live there. When you purchase a home and live there you can file homestead exemption. Homestead takes off $1000. File homestead once before March 15 and it qualifies for that year. You file it once and don't have to file it again. When taxes are assessed the assessor uses the computer to run figures to assess your property taxes. If you feel the assessment is incorrect, you can dispute it and have the property re-evaluated. There is also a Senior Freeze Exemption that freezes the amount a Senior's taxes can go up each year. This helps significantly with Seniors with fixed income. You can access all this information as well as other exemptions at assessor.tulsacounty.org. For all your Tulsa abstracting needs, contact Guaranty Abstract at 918-587-6621 or www.guarantyabstract.com.

Treatments Repairs and Replacements in a Contract- a TRR (Treatment Repairs and Replacement) is often a part of a real estate contract. As a buyer, when you write a contract on a house, you have 10 days to inspect the property. If you don't like the inspector's report you can back out or write a TRR. When you write a TRR you are basically giving up your right to cancel. The seller will look at the TRR and can say I will do all the things on this list and then you are basically obligated to buy the house. If you can't come to an agreement with the seller within the time period in the contract then the contract is automatically canceled. Homeowners often forget this time frame. Always remember that at the end of that time period the contract is canceled and the buyer gets the earnest money back if you haven't come to an agreement. For a buyer it is basically a free look period. Going under contract you can check it out and if you want to back out you can. As a seller your home will be off the market for that 10 day time period. For more information about Treatments Repairs and Replacement, contact eXp Realty at 918-732-9732 or www.darrylbaskin.com.

Tulsa MLS- Real Estate for Sale
One Address, Thousands of Homes- Home Guide Tulsa

9610 S Winston Avenue Tulsa- $499,000- Hunters Hills, 4 bedrooms, 3 full 1 half bathrooms, pool

8421 S Phoenix Place Tulsa- $409,000- active adult community in Hyde Park, 2 bedrooms, 2 bathrooms
Oak Ridge Drive Sand Springs- $64,000- unbelievable view of Tulsa, undeveloped land in a neighborhood, 2.5 acres
1016 South Quaker- great investment property- small apartment complex

3336 E Marshall Street Tulsa- $381,000- 16 units
Investment properties available-homes, apartment complexes- contact us at 918-732-9732 or www.homeguidetulsa.com for more information.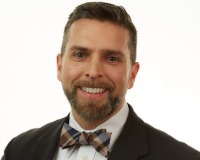 Author:
Darryl Baskin
Phone:
918-732-9732
Dated:
September 23rd 2016
Views:
201
About Darryl: ...