The Future Of Real Estate Discusses Investment Versus Emotions
Street Cred is an initiative started from Tulsa's Young Professionals to take the energy and imagination and passion from young people and use it to highlight different areas of town. We focus on economic development by cleaning out old building and working on things that help with economic development in that area of town. This years focus is the 61st and Peoria area. For more information visit http://www.tulsastreetcred.com/
Real Estate- Investment versus Emotions- When purchasing a home you are generally buying as an investor or for a house to live in. Investors are really looking for simply a good investment that will bring a good return. If you are purchasing a home to live in you might be considering many things including- remodeling, adding a pool, etc. When doing updates and considering these things you will realize that you won't usually get your full investment back out of the things you have added or remodeled. Those things can increase the value of your home but will not usually bring a 100% return on the money you have spent. Sometimes, if you are looking carefully and without too much emotion, you can get a home to live in that is also a good investment. Look past the minor cosmetic things that may not look like what you want them to look like. These small things, like flooring, painting and other cosmetic items can be replaced. Look at your home from an investment position not an emotional position. Look at and imagine the opportunities you might have with this home. Talk to your mortgage officer to find out your mortgage options for updating and remodeling. TTCU, for example can work with you on a construction loan that will allow you to purchase your home plus get a loan for updates and remodeling expenses while only having one loan and working off of an appraisal after all the work is done. Talk to your agent about the possibilities and costs. For Tulsa mortgage needs, contact TTCU The Credit Union at 918-749-8828 or www.ttcu.com. For all your Tulsa real estate needs, contact Darryl Baskin at 918-740-0077, 918-258-2600 or http://darrylbaskin.com/.
Want to get to know Tulsa, people in Tulsa and things happening in the Tulsa area? Visit www.tulsaliveevents.com for live events and videos you can watch any time.
Private Property Ownership and Rights- The EPA is trying to solve water rights by reaching back in to your home because they say ground water runs into lakes and lakes run into streams. Streams have control of living creatures therefore the EPA believes they should have jurisdiction over water rights into your home. This is an important issue for both sides. This EPA legislation would take away private property rights and ownership. They are trying to have jurisdiction over Oklahoma property and water rights because they say that water runs in between states and therefore they, the EPA, should have jurisdiction and the ability to come into your home and inspect what you are doing and restrict it. Talk to your local and state congressman on this issue! Contact your Oklahoma Legislature- http://oklegislature.gov/, US House of Representatives- http://www.house.gov/, US Senate- http://www.senate.gov/, OK Senators- http://www.senate.gov/senators/contact/senators_cfm.cfm?State=OK
Barnard School Area of Tulsa- Formerly in the 15th and Lewis area is no longer. This is the Gilette Historic District. This used to be out of Tulsa city limits. Smith Brothers Abstract is working on the abstracts for this area so that a subdivision can be put in. There used to be subdivision lots there before it was a school. No one purchased because it was too far out of town. A little history on this land- In 1852 President Fillmore deeded the piece of land to the Muskogee Creek Nation. The Creek nation allotted that parcel of land to a family. Gillette moved down and purchased it from that family. When the school was built it was built over the parcel of land that was donated. The land had been plotted for a subdivision but the plat for the subdivision had not been vacated. The school was built over all of the lots. Now the old plat is being vacated so that the new subdivision can be platted. For more information on this part of Tulsa history, read gtrnews.com/greater-tulsa-reporter. For all your Tulsa county abstract needs, contact Smith Brothers Abstract at 918-582-2148 or http://www.smithbrothersabstract.com/

Tulsa Area Real Estate for Sale
One Address, Thousands of Homes- Home Guide Tulsa

9345 East 108 Street- $599,000- Bixby, Pool with waterfall, alcove patio, lots more features
3510 North Narcissus Ct- $287,900- Broken Arrow, golf course, hardwoods, granite kitchen island

6044 South 286 East Avenue- $220,000- 4 car garage, Broken Arrow, pool

5303 South 32nd West Avenue- $85,000- pool, tri-level, hillside view, corner lot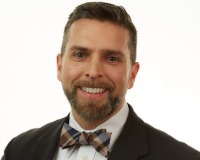 Author:
Darryl Baskin
Phone:
918-732-9732
Dated:
June 3rd 2015
Views:
305
About Darryl: ...