The Future Of Real Estate Discusses Lenders Requirements
CASA- Court Appointed Special Advocates- CASA trains volunteers to go into the courtroom to speak for neglected and abused children. CASA volunteers speak with foster parents, parents, teachers, doctors, therapists, attorneys, caseworkers, and everyone involved in the case. This information is then passed on to the judge, who will be able to make a decision in the best interest of the child. CASA Volunteers are trained for free and are a very valuable asset to these cases and to these children. They are often the only consistent person in this child's life during this time. For more information, contact Tulsa CASA at tulsacasa.org.
How to Deal with Lenders Requirements- When purchasing a home, lenders will make certain requirements. Sometimes, in the case of an older house, there may be more requirements. These requirements are intended to protect them from loss and liability. As a buyer you might be able to do the repairs yourself but the lender will require the seller to pay thousands for someone else to do them. When you face a situation like this, your Realtor and Mortgage Professional can really help you understand and work through the process. Sometimes there may be other options available and other times you will have to work through the process as is.

Can a Judgement Show Up on Your Abstract- there are situations where a judgement has shown up on the abstract- against the seller. This means that you, as the seller, may not be able to to sell the property. Sometimes the judgement is incorrect and is a case of mistaken identity. To have it removed, the original company has to remove it. Please remember, when having your abstract checked, it must be done properly by professionals or you end up with costly mistakes. Make sure you hire a Realtor who is representing your interests. Hire a mortgage company and abstract company that have integrity, have been in business for a lengthy time, and have great referrals.

When it comes to a property disclosure the owners will be required to provide one. Even if the owners have not lived in the home, they would have paid for repairs and maintenance and will have to disclose all that information. They can also call the companies that have done the work to get information. As a seller when you put this information on your disclosure, it is not the buyers issue to deal with. As a seller, it is your job to be honest about it.

For Tulsa County Abstracting questions, call Guaranty Abstract at 918-587-6621 or www.guarantyabstract.com/.

For all your Tulsa Real Estate needs, contact The Baskin Real Estate Specialists at 918-258-2600, 918-732-9732 or www.darrylbaskin.com.

For Tulsa mortgage information, contact TTCU The Credit Union at 918-749-8828 or www.ttcu.com.

Take Over Payments, No Money Down- Is This Possible? It is not possible to do this without qualifying. There used to be a non-qualifying assumption, however this is not been offered for years. Even in the case of a VA loan you must still qualify. If someone is doing this I would say it is likely illegal. You would end up paying towards the owners mortgage and you would lose all the money you have paid towards it. Talk to your Mortgage Company and find out what your options are. If necessary, improve your credit and apply for a mortgage in the future. Don't take the risk with something like this. Working with someone that is licensed and can lose their license if they break the law, will also help. Be careful and get professional advice. For Tulsa mortgage information, contact TTCU The Credit Union at 918-749-8828 or www.ttcu.com.

One Address, Thousands of Homes- Home Guide Tulsa

15696 Eagles Nest Court Skiatook- $328,300- 4 bedrooms, 2 full 1 half bathrooms, 3310 square feet.
Oak Ridge Drive Sand Springs- $72,500- lot with beautiful view of downtown Tulsa, appx 3 acres.
3471 E 75th Place Tulsa- $293,500- 2651 square feet plus full basement, pool, extra lot.
6708 S Atlanta Place Tulsa-$319,900- 4500 sq. feet, corner lot, circle drive, 5 bedrooms, mother-in-law suite with private entrance.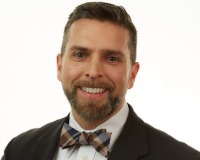 Author:
Darryl Baskin
Phone:
918-732-9732
Dated:
June 7th 2016
Views:
167
About Darryl: ...