The Future Of Real Estate Discusses Less Than Perfect Credit
Junior Achievement- Junior Achievement teaches kids how to be fiscally responsible- how money works. Kids of many grade levels things such as how to balance a checkbook, how cities work, how businesses work, paying bills such as utilities, how the stock market work, plus much more. It is a really great experience for kids. To volunteer or for more information, contact Junior Achievement at 918-663-2150 or https://www.juniorachievement.org/web/ja-ok/tulsa

What to do if you have less than perfect credit? If you have less than perfect credit here are some things to do to get going.

1. Get pre-qualified so that you know what you qualify for before doing anything else. Check with TTCU The Credit Union to get pre-qualified or ask questions about your Tulsa Mortgage.

2. If you have late pays, your credit can be affected. Avoiding late pays is important. Sometimes these are accidental due to wrong addresses or other issues. Some of these can fall off your credit if you dispute them.
3. Work towards at least a year of great credit. Talk to your lender about what you can do and avoid in order to prepare your credit for the next couple of years.
Leasing Basics for Owners

Lease Purchase is basically a purchase contract with an early occupancy agreement. As a home seller, if you choose to do a lease purchase on your home, get a really good deposit. Many deals fall through and a good deposit will limit your amount of risk. For example, a $100,000 house get a $5000 or $10,000 deposit. It's pretty easy to walk away from a $100,000 home with a $500 deposit but $5000 or $10,000 deposit.
Lease Option is an option to purchase. Don't cut them breaks on their rent ahead of time because they simply have an option to purchase. They have not purchased it yet. Remember that if you grant this option to someone for $100,000 and a buyer comes by later and offers you $150,000 you have to give the option first to the person with the lease option. They could in turn agree to the $100,000 and sell it to the buyer for $150,000. For all your Tulsa real estate needs, contact The Baskin Real Estate Specialists of eXp Realty at 918-732-9732, 918-740-0077 (buyer line) or www.darrylbaskin.com.
Water (Repairian) Rights- This is the often time of year people are considering purchasing lake homes with water rights. When property changes hands- how much property your own and restrictions is very important. It is very important to understand this. In many cases the amount of land you own varies depending on the level of the water (the high point of the water). For more information on how this affects your abstract contact Smith Brothers Abstract at 918-582-2148 or http://www.smithbrothersabstract.com/
Tulsa Oklahoma Area Properties for Sale
One Address, Thousands of Homes- Home Guide Tulsa

6206 East 105th Street- $1,700,000- more than 1/2 acre, indoor pool, guest house, 5 car garage

9002 South Lakewood Court- $429,000- Union Schools, 5 bedrooms, 5 1/2 bathrooms

13647 South 91 East Avenue- $225,000- Bixby Schools, 4 Bedrooms, 2 Bathrooms, 3 Car Garage, Neighborhood Park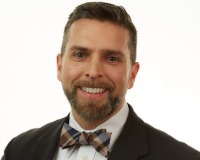 Author:
Darryl Baskin
Phone:
918-732-9732
Dated:
June 13th 2015
Views:
378
About Darryl: ...