The Future Of Real Estate Discusses Market Trends
Did you know? Part of the real estate value in your home comes from how many people want to live in the area. Different factors place a demand on living in an area. For example, The Tulsa area has become known for some great films actors, and music. Tulsa Overground is a film and music festival for all ages that is held in Tulsa and was started by Tulsans who have gotten into writing, directing, and producing. These successful people in the film and music business and the films and music filmed and produced in the area shine a light on Tulsa. Many don't realize that this will attract people to Tulsa and in turn help your property value.

Home Marketing Trends- eXp 3D is a technology that The Baskin Real Estate Specialists of eXp Realty include in all of our properties for sale. This 3D technology allows the buyer to see a 3D view of the home and also see a "dollhouse" view. The dollhouse view is like looking at a home without the roof. You can also get a 360 degree view of any room in the house, all from your computer.

This is just one market trend that is changing changing real estate. It's important for agents to understand what this technology, and other technology, does for you, the consumer. This technology is something that allows consumers to look at what they want, when they want. No pausing the video or scheduling a time to view.
If you are selling your home, or want to buy, contact Darryl of eXp Realty at 918-732-9732 or www.darrylbaskin.com.

Know your Insurance Agent and Ask Questions- Its important to know your insurance agent and whats in your policy. As an agent they need to be able to get to know you. As a consumer, you need to keep them informed when things in life change- such as a birth, death, change in residence, etc.

Remember to ask questions and hear the truth....Do you want just minimum required coverage? Do you want coverage for everything possible? As an consumer, however, hire an insurance agent that you trust and that you will allow to tell you the truth. If there is a concern about your policy, will you allow the agent to tell you that?

It is important that you are educated about your insurance and your policy. A good agent will be able to and want to explain the differences in policies and that extra bit of information that could make a huge difference. For example, there is a very common gap in insurance coverage in the area of homeowners insurance and not understanding what perils are covered. Perils are the things that can happen to your home that are covered by your policy. That may include theft, hail, fire, wind, etc. As a homeowner you need to understand what is or what is not covered. What type of coverage do you have: basic, broad, or special coverage? Each is different and is good for different people and different needs. Your agent should be able to help you educate yourself and give you the information so that you can make an educated decision.

Remember, your insurance needs change daily. Re-evaluate those needs once or twice a year. Talk to your agent about those needs and changes and make sure your insurance needs are covered.

For all your Oklahoma homeowners and commercial insurance needs, contact Tedford Insurance at 918-299-2345 or www.tedfordinsurance.com.

Tulsa Area Real Estate for Sale
One Address, Thousands of Homes- Home Guide Tulsa
Oak Ridge Drive Sand Springs- $72,500- Approx. 5 acres, breathtaking view of and short drive to downtown Tulsa
25457 E 92nd Street Broken Arrow- $159,500- 4 bedroom, one level home, near park
6708 S Atlanta Place Tulsa- $350,000- 4500 square feet, large corner lot, side entry garage, circle drive
9610 S Winston Avenue Tulsa- $525,000- gated community, 3 bedrooms on first level, pool with water features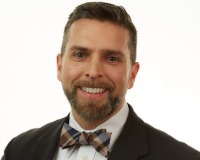 Author:
Darryl Baskin
Phone:
918-732-9732
Dated:
March 12th 2016
Views:
258
About Darryl: ...