The Future Of Real Estate Discusses Mineral Rights
Court Appointed Special Advocates- C.A.S.A- CASA is an organization that works with volunteers to advocate for abused children in the court system. Volunteers go through special training to work with all the parties involved in the case so that the judge can have good information in order to make a well informed decision. Case workers and others involved in the case are often overloaded with cases. The CASA worker works only in the interest of the children whereas a caseworker will be working to reunite the family. CASA volunteers bring to information and a perspective that might not be heard otherwise. All CASA volunteers are trained and are backed up by other CASA workers. Often the CASA volunteer is the only person that is with them from the beginning to the end and is the only stable person in their life during this time. CASA volunteers spend about 10-15 hours per month on average working on the case and most of the work is flexible. For more information on Court Appointed Special Advocated, contact them at 918-584-2272 or http://www.tulsacasa.org/
How to Avoid the Surprise of That Low Appraisal- A low appraisal can happen. There are many reasons why. When a mortgage company orders an appraisal they do not know who will be appraising the property. The appraiser is issuing their opinion. If the mortgage company and realtor feel the value is low, they can ask the appraiser why it was valued at that price. They can also make sure the appraiser has seen the updated comparables and that the appraiser is aware of all the features in the home. Sometimes, updated features can be missed or there is a comparable sale that might have been overlooked. Be prepared for the appraisal process and realize that a low appraisal can happen. Work with your Realtor and Mortgage Company to clear up anything that may have been missed. For more information, contact TTCU The Credit Union at 918-749-8828 or www.ttcu.com.

Are Mineral Rights Included in my Property?- Mineral rights can be pretty confusing. Mineral rights will generally be conveyed at closing if they are included; however, sellers are not always aware that they own mineral rights. If the abstract does not contain mineral rights then it will have to be updated in order to include them, if you own them. The standard real estate contract used today will usually have a clause that covers "existing mineral rights". In most cases though, years ago, the mineral rights were transferred to someone else and therefore are not a part of the current sale of the property. For all your Tulsa county abstract needs and questions, contact Guaranty Abstract at 918-587-6621 or www.guarantyabstract.com.

5 Surprises You Could Face When Buying a Home and How to Avoid Them-

1. A low appraisal- See information above.

2. Denied a loan even with income- Sometimes your income is diversified and you couldn't obtain the money under certain circumstances. This can often be dealt with when you have an experienced Realtor. Often Realtors will have knowledge on how to handle the situation to avoid a credit denial. Being pre-qualified can also be a big help when trying to avoid this.

3. Pre-qualified but then denied later- Being pre-qualified isn't final. When you are buying a home be cautious. Don't buy furniture, a new car, or anything on credit, before you have closed. This can affect your credit and will decrease the amount for which you qualify.

4. Co-signing a loan- Being a co-signor on a loan can affect your credit. Even if the other person has made payments on time it will affect your debt ratio. If the debt ratio is off it will reduce the amount of home you can purchase.

5. Assuming your partners credit is as good as yours- Pre-qualification can help in this situation as well. Many things affect your credit. Knowing how you fare up front can help you avoid lots of problems later.

Remember problems happen but its not over til its over. When problems occur, work through the process with your Realtor and you can often find a solution. For all your Tulsa real estate needs, contact Darryl Baskin of eXp Realty at 918-732-9732 or www.darrylbaskin.com.

Home Guide Tulsa- the entire Tulsa MLS from one location

15696 Eagles Nest Court Skiatook- $ 324,900- 4 bedrooms, 2 full 1 half bathrooms, additional lots available
13706 S 18th Street Bixby- $ 599,000- corner lot, 4 car garage, backs to a pond
64 N Utica Avenue Tulsa-$ 179,000- commercial property, 2 lots available, tilt up concrete construction
9610 S Winston Avenue Tulsa-$ 499,000- ideal empty nester's home, 4 bedrooms, 2 full 1 half bathroom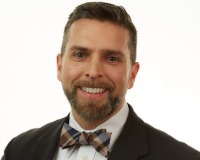 Author:
Darryl Baskin
Phone:
918-732-9732
Dated:
June 4th 2016
Views:
165
About Darryl: ...