The Future Of Real Estate Discusses Mortgage Changes
Legal Descriptions- define the boundaries of your property. If we rewound time... the government had to find a way to measure and define land. it is based on meridians ranges and townships. To keep it simple, each undeveloped and un-platted piece of land has a legal description. Once it is purchased- for a subdivision for example- it is platted. For all your Tulsa Abstract needs, contact Smith Brothers Abstract at 918-582-2148 or www.smithbrothersabstract.com.

Tulsa Mortgage Changes- TRID- If you closed your loan on Thursday versus Monday there are changes made that makes the closing process different. There is a new way you disclose your mortgage process. Now unless you have the address of the property you are purchasing it will be difficult to get a pre-approval. If you don't have in-house underwriting they will not be able to do anything with it until you have an address. When there is in-house underwriting you can become pre-qualified and then do an income underwriting so that you will know what you qualify for. Using an out of state company may not allow this to occur. Everything is date sensitive and the fines are very expensive. Liability falls to the lender. Having the control in one location (locally) allows for a smoother location. If the financial information is different, the buyer must be notified within 3 days or he must eat the change. If the information is incorrect they lender may just decide not to close the loan. Lenders can't over disclosed or under disclosed or they will be in violation. For help with your Tulsa area mortgage, contact TTCU The Credit Union at 918-749-8828 or www.ttcu.com.

For Tulsa real estate needs, contact The Baskin Real Estate Specialists of eXp Realty at 918-732-9732, 918-258-2600 or www.darrylbaskin.com.

Quick Tip- Remember to reinvest in yourself. Reinvesting in yourself will help your life and your business!
One Address, Thousands of Homes- Home Guide Tulsa

6196 West 77th Street- 960,000- Sapulpa, 52 Acres, Guest House with 2 bedrooms, 2 full 1half bathrooms.
9345 East 108 Street- Bixby- $589,000- The Legends, 3 covered porches, hand scraped floors, kitchen island.
9002 South Lakewood Ct- $399,000- 4358 square feet, 5 bedrooms.

4547 East 185 Street- $249,000- 2305 square feet- Liberty Schools, 5 bedrooms, appx 5 acres.

7534 South Richmond- $500,000- hillside view, deck, much more.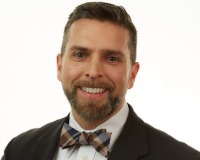 Author:
Darryl Baskin
Phone:
918-732-9732
Dated:
October 3rd 2015
Views:
63
About Darryl: ...