The Future Of Real Estate Discusses Mortgage Products
Keith's Ice Cold Lemonade- Keith is a young man that began a lemonade stand to help fund The Little Lighthouse. "The mission of the Little Light House is to glorify God by improving the quality of life for children with special needs, their families, and their communities. We accomplish this mission by providing tuition-free educational and therapeutic services to children with special needs ages birth to six. " After attending school at The Little Lighthouse, Keith wanted to help The Little Lighthouse with funding and created a business to do so. His lemonade stands the first year raised over $150,000 for the school. From those lemonade stands Keith created Keith's Ice Cold Beverages which sells bottled lemonade- very delicious lemonade- in stores such as QuikTrip and Reasors. For more information, visit Keith's website at http://www.keithsicecoldbeverages.com/

Quick Investment Tip- When looking for an investment property find something you could manage if there were multiple problems and you had to make a payment on your own. This is one way to make sure you are making a wise investment. Have a good back up plan. Also make sure you build in a 10% vacancy to prepare for vacancies and repairs.

Mortgage Loans- The Indian Housing Loan is a Section 184 Loan. If you are a card carrying Native American you can check into this loan. This loan is guaranteed by the government. We also have a 100% loan (an 80/20 loan) which allows you to get an 80% first mortgage and use a second mortgage to pay the remaining mortgage/down-payment. That is on a 15 year loan so that it pays down faster. This is usually cheaper than paying for mortgage insurance and allows you to pay down the loan faster. This is 100% financing and the seller can pay up to 3% of the sales price towards closing costs. We have created these products so that you can build equity faster and it will still be cost effective. We don't sell our loans so we will be partners for the length of the loans. We will want to ask questions so that we make sure that you are getting what you need and will work well for your situation. For all your Tulsa Mortgage questions, contact TTCU The Credit Union at 918-749-8828 or www.ttcu.com.

Rate Increases by State After You've Had 1 Homeowners Claim- These are averages based on single family 2 story homes built since 1976 average of 1800 square feet. The average increase of a policy after 1 claim on your policy is 9%. Oklahoma ranked at the bottom of the list but that is a good thing! Oklahoma is ranked 46th at 4.4% increase after filing a claim. Wyoming is a state that has a 30% or more increase after 1 claim. For Oklahoma, if your rate increases due to an individual claim they can only increase the policy for 3 years. This is called a 3 year lookback. This does not apply to other rate increases however. For all your Tulsa Insurance needs, contact Tedford Insurance at 918-299-2345 or www.tedfordinsurance.com.

For all your Tulsa Real Estate Needs, contact Darryl Baskin of eXp Realty at 918-732-9732 or www.darrylbaskin.com.

One Address, Thousands of Homes- Home Guide Tulsa
3336 East Marshall Street- 16 Unit Apartment Complex- $381,000- great investment property

6708 South Atlanta Place- 4500 square feet- $334,900- mother in law suite, side entry garage, 2 bedrooms down

Oak Ridge Drive- Sand Springs- Lot of approximately 3 acres
15696 Eagles Nest Court- Skiatook- $328,800- includes additional lots, 3 car garage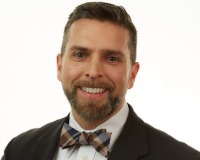 Author:
Darryl Baskin
Phone:
918-732-9732
Dated:
June 3rd 2016
Views:
79
About Darryl: ...