The Future Of Real Estate Discusses Mortgages And Memes
Why Does My Insurance Agent Ask Me So Many Questions?- When asking for an insurance quote, the agent will ask you lots of questions. This is because there is a lot that goes into insurance policy pricing. One thing to remember- if you ask for an insurance quote and they don't ask you questions, you will likely be missing coverage or have coverage for things you don't need. Insurance covers, or doesn't cover, many things. The questions an agent asks will help to determine what coverage you need/don't need, and what is going to work best for you. Individuals are often more likely to fill out a form with lots of questions than to answer the same questions on the phone or in person. Please realize that the agent isn't just being nosy. It is their job to get you insurance coverage that you need and in order to do so must have some information. As a consumer, ask lots of questions yourself. When you better understand how insurance (or real estate, mortgage, etc) work, you will be able to make a better decision for yourself and your family. For Tulsa Insurance questions and prices, contact Tedford Insurance at 918-299-2345 or www.tedfordinsurance.com

Mortgages and Memes- We often read memes or hear something on a TV or radio show where someone says one line and we assume everything behind it is true. A meme is defined by Wikipedia as "an idea, behavior or style that spreads from person to person within a culture." Sometimes we hear or see something that is not really true. It may be that you hear "ABC Mortgage has the lowest rates". That may not be true at all. If you believe these things it can cause you lots of problems in the end. Just because you hear something doesn't mean its true. It's really important to understand who you are dealing with and what you are dealing with. Do your research and don't be afraid to check references and talk to more than one company and even get rates from more than one. For Tulsa Mortgage needs contact TTCU The Credit Union at 918-749-8828 or www.ttcu.com.

Why do I have to pay to bring my abstract up to date? We have the same amount of time and research to do whether you have changed anything or not. When we look and research we are looking for things that may be there that you don't know about. It could be that the homeowners association has filed papers that affect your property. The city could file an ordinance that affects the plat you live in. Marriages, divorces, estates and trust- there are many things that may occur that could affect your property. Many of these things you many not even be aware of. The cost to update an abstract is based on time. It is very common to find something on an abstract. It is even common to find something that has been filed against your property incorrectly when it should have been filed against another property. We research the land and the neighborhood the land is in. If we find a problem, it can then be corrected. For more information and for all your Tulsa area abstract needs, contact Guaranty Abstract at 918-587-6621 or www.guarantyabstract.com.

Tulsa Area Real Estate for Sale
Home Guide Tulsa- One Address, Thousands of Homes
6206 E 105th Street Tulsa-$2,100,000- indoor pool, appx 10,000 square feet plus guest apartment, gated entry, plus more.

8430 S Phoenix Place Tulsa- $340,000- Hyde Park- great neighborhood amenities- golf, tennis, pool, near highway 75, 55+ community, private courtyards, yard is maintained for you

6122 S Garnett Road Tulsa- $1,100,000- small shopping center with 5 retail spots in front plus 7500 sq ft in back.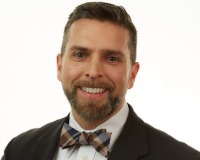 Author:
Darryl Baskin
Phone:
918-732-9732
Dated:
June 6th 2016
Views:
225
About Darryl: ...